One woman was killed and seven others were injured
after truck driver slams into backed-up traffic on I-20.
A 44-year-old woman was killed and seven others were hospitalized on Friday when the driver of an 18-wheeler truck caused a multi-vehicle accident on I-20 in Weatherford.
Weatherford Police responded to the scene of a major accident on Interstate 20, near the Cleburne Highway exit (near mile marker 408), at about 3:42 p.m. Friday afternoon.
According to reports, traffic on eastbound I-20 was backed up near the 408 mile marker when the driver of the 18-wheeler truck allegedly failed to slow down and crashed into the back of an SUV in the left lane. The collision pushed the SUV into a passenger car in front of it, which spun and struck a pickup truck. Police believe the semi also hit the pickup. The semi-truck then veered into the center median cable system, rolled onto its drivers side, and came to a rest blocking both directions of the freeway just east of Highway 171.
A 44-year-old woman in the passenger car was tragically killed, and seven others were transported to local hospitals for treatment. Two additional people were medically evaluated and released at the scene. The Tarrant County medical examiner's office identified the deceased woman as Amy Lopez of Coahoma, TX.
Officials are still investigating this fatal truck accident, and have not yet indicated whether or not they intend to bring criminal charges against the truck driver.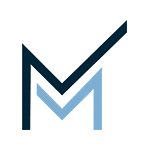 Montgomery Law is a Dallas-based personal injury law firm focused on getting clients the justice and compensation they deserve.
Call us toll-free at 1-833-720-6090 to discuss your case today for no cost.