Has a loved one been killed in an 18-wheeler accident?
Our Dallas truck accident lawyers are here to help.
According to TxDOT, there were over 550 fatal truck accidents in Texas in 2017. While 18-wheeler trucks play a vital role in our economy, safety is not necessarily their top priority.
From cars to motorcycles to massive big rigs, all motorists share the same roadways. Due to the obvious size discrepancy between passenger vehicles and semi-trucks, all it takes is one mistake or a momentary lapse in judgment to cause a catastrophic accident.
An 80,000 pound tractor trailer does not handle like a normal vehicle. They require way more distance to come to a stop, and have massive blind spots. Combined with the pressures put on many truck drivers to meet unrealistic goals, it's almost surprising we don't see more truck accidents on our highways.
What most people don't realize is that accidents involving 18-wheelers are handled much differently than other types of motor vehicle accidents. For one, there are quite a few additional (federal) laws which apply only to commercial vehicles. Additionally, there are often overlapping insurance policies that you'll need to figure out, and there's a chance that the transportation company may be vicariously liable in certain circumstances.
While the majority of truckers are outstanding drivers, negligence is negligence. Our law firm works on behalf of victims and the families of those wrongfully killed in order to seek the answers, justice, and compensation deserved following a fatal truck accident in Dallas.
At Montgomery Law, our attorneys understand just how devastating the death of a loved one can be. For answers to your questions or to learn how we can help on a no-win no-fee basis, call us today for a free consultation at 214-720-6090 (local) or 1-833-720-6090 (toll-free).
Causes of Fatal Truck Accidents
Truck drivers and trucking companies are governed by a web of complex State and Federal laws and regulations. These rules govern everything from how long a driver can be on the road without a break to the types of mud flaps that a big rig can have installed if it travels across state lines. While many trucking companies adhere to these regulations, some cut corners in order to maximize profits.
One of the most serious violations involves drivers ignoring "Hours of Service" rules. Depending on the type of truck and what it's carrying (passengers or cargo), truck drivers are subject to a strict limit on the amount of time that they can be behind the wheel. Once they have reached that limit, they are required to rest for a specific period of time. For example, drivers carrying cargo can drive for a maximum of 14 consecutive hours after coming on duty, but only following 10 consecutive hours off duty.
These rules exist for good reason, yet many drivers violate them in order to meet targets set by their employers. This can lead to fatigued driving; a common contributing factor in trucking crashes. The pressure that transportation companies tend to put on their drivers is a big reason why the Texas allows victims to pursue damages from both the driver and the trucking company.
Poor maintenance can also lead to preventable accidents. A trucking company that is looking to maximize profits may fail to keep up with routine repairs on brakes, lights, or tires. While failure to maintain any vehicle can lead to a crash, it is particularly dangerous when the vehicle in question weighs 40 tons.
Of course there are also any number of ways in which truck drivers can violate traffic laws like any other driver. The difference is that the consequences are considerably greater if a truck driver speeds, drives under the influence, or texts while driving.
Filing a Fatal Truck Accident Claim
Losing a loved one is never easy, and it's normal to be overwhelmed and anxious about what to do next. While dealing with the insurance company is probably the last thing on your mind right now, understand that you will likely be contacted by the trucking company and/or its insurance company in the days following the accident.
We've seen truck accidents where adjusters arrived at the scene within hours—or even showed up at the hospital. If they're already pressuring you to sign or agree to anything at this point, it's a good idea to contact a wrongful death attorney to discuss your options. Our job is to handle the insurance company while you focus on what's important to you—and we handle all cases on a no-win no-fee basis.
Wrongful death claims can be complex, especially when multiple insurance companies (and high-dollar policies) are involved. Truck drivers often have an incentive to lie when they're the only surviving witness in a crash, which is why you need someone on your side to ensure that no stone is left unturned.
A truck accident lawyer can ensure that full investigation of the accident is conducted, that witnesses are interviewed and evidence is collected, and that those liable are held responsible. They will also help calculate the value of your claim, issue a formal demand package, and back your demand up with legal action.
Wrongful Death Claims in Texas
Following the death of an individual caused by the "wrongful act, neglect, carelessness, or unskillfulness" of another, Texas law states that the surviving spouse, children, and parents of the victim may seek damages under a wrongful death lawsuit. If a lawsuit is not filed with the court within three months of the accident though, only the executor of the estate may pursue the claim.
In cases where the victim initially survived but eventually succumbed to their injuries, the family is also permitted to seek additional damages through a "survival action" claim. What would've been the victim's personal injury lawsuit (had they survived) does not disappear with their death; rather, it becomes a survival action and is inherited by the estate.
A wrongful death lawsuit, on the other hand, seeks to compensate the victim's family for their related losses. This can include compensation for loss of love, companionship, care or guidance, loss of consortium, loss of inheritance, and more. Damages in a wrongful death case are typically split between surviving family members, based on the proportion of harm suffered.
Dallas Truck Accident Lawyers
At Montgomery Law, we believe that each of our clients deserves our full time and attention, as well as our strongest possible advocacy. We will fight for the justice your family deserves, and will stand by you throughout the entire process.
All of our cases are handled on a no-win no-fee agreement. We're confident in our work, which is why we will never ask you to pay a penny out of pocket. We're available by phone or email 24 hours a day to answer your questions, so call us today at 214-720-6090 (local) or 1-833-720-6090 (toll-free) to learn how we can help.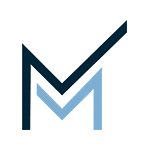 Montgomery Law is a Dallas-based personal injury law firm focused on getting clients the justice and compensation they deserve.
Call us toll-free at 1-833-720-6090 to discuss your case today for no cost.