A man riding a bicycle was killed in southeast Dallas
after he was struck by a suspected drunken driver.
Image Credit: Dallas Morning News
---
Dallas Police responded to the scene of a car-vs-bicycle accident in the 5100 block of Great Trinity Forest Way (near I-45) in east Oak Cliff at around 11:00 p.m. Friday night.
According to reports, the victim (described as a young male) was riding a bicycle eastbound on Great Trinity Forest Way when he was struck by another eastbound driver and knocked off his bike. Tragically, the victim was pronounced dead at the scene.
Police determined the driver to be under the influence, and he was arrested for driving while intoxicated. It's unknown whether or not police plan to charge the man with intoxication manslaughter, but the investigation is still ongoing.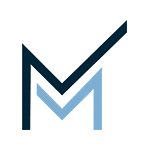 Montgomery Law is a Dallas-based personal injury law firm focused on getting clients the justice and compensation they deserve.
Call us toll-free at 1-833-720-6090 to discuss your case today for no cost.