Are you a cyclist who was struck by a motor vehicle?
We can help! Call Montgomery Law at 1-833-720-6090.
Injured in a bicycle-vs-car accident? Call the Dallas injury attorneys at Montgomery Law for a free consultation at 1-833-720-6090. We can help you on a no-win no-fee basis.
Bicycle accidents involving vehicles often result in catastrophic personal injuries or wrongful death. In situations where these accidents are caused by the negligence of a driver, the Dallas personal injury attorneys at Montgomery Law are here to help victims recover the compensation they deserve.
In the US, cyclists and pedestrians make up around 18 percent of all automobile-involved fatalities. In Texas, there were 65 bicyclist fatalities reported to the Texas Department of Transportation in 2016—a 25 percent increase from the year before.
We understand the difficulty you and your family are likely to be under at a time like this, but our law firm exists to help people just like you get the money they deserve for their related damages, including any current and future medical expenses, lost wages, compensation for pain and suffering, and more.
If you've been seriously injured in a bike accident, you should focus solely on your recovery. Our job is to handle the claims process, collect evidence, build your case, and fight for the money you're owed. Our Dallas lawyers work on contingency, meaning we never charge you a dime to handle your case. We only earn our fee if and when we win you compensation. Call or email us to discuss your options 24/7.
Motor Vehicles are Required to Share the Road With Cyclists
Last year, in preparation for an upcoming triathlon, a local cyclist was fatally struck by a car in Plano, Texas. Police say the cyclist was riding in the right lane (as he should have been), wearing a helmet, and even had his flashing lights turned on. Although the driver who caused the crash was not criminally charged in this case, his family had every right to pursue a wrongful death negligence claim against the driver (who told investigators he "didn't see" the cyclist).
As a cyclist, you have just as much right to be on the road as any motorist, and should be afforded the same protections in the event an accident occurs. Texas law states that a person operating a bicycle has the rights and duties applicable to a driver operating a vehicle—except of course for special regulations (including local ordinances) specific to bicycles.
For those who may be unfamiliar with Texas' laws in regard to the operation of bicycles on public roads, please refer to section 551 of the Texas Transportation Code. You should also check you local city ordinances for additional regulations and/or clarification. For example, those in Dallas should refer to chapter 9 of the City of Dallas Codes.
Some people may be under the assumption that automobile insurance only applies to accidents involving two motor vehicles, but that's not the case. If the driver of a car was at fault for your accident, you have every right to pursue a claim through their insurance company. If the motorist who hit you fled the scene, you have every right to file an uninsured motorist claim with your own car insurance company—even though you were on your bike and not in your car.
While the insurance company's goal is to pay out as little as possible on every claim, our law firm can ensure that you're compensated for every penny you deserve. Attorney Sadat Montgomery understands the rights afforded to cyclists in Dallas, and is happy to help explain the strengths and weaknesses of your case, as well as your likelihood of recovering money damages. If we feel as though we can help, we'll offer to begin working on your claim immediately at absolutely no cost to you.
Criminal Charges vs. Civil Claims
First, you must understand that whether or not the driver is criminally charged is out of your control. Criminal charges are brought at the discretion of the police and/or the district attorney, but police are notorious for giving motorists the benefit of the doubt when it comes to collisions involving pedestrians and bicyclists.
It's entirely unfair to victims when police refuse to hold the negligent driver criminally responsible, but regardless of what the police decide to do, injured victims (and family members of those wrongfully killed) can absolutely hold the at-fault driver financially responsible for their actions through a civil claim and/or lawsuit.
In addition to being compensated for medical costs and property damages, bike accident victims can seek compensation for their pain and suffering, lost earnings, and more.
Don't Leave Anything To Chance
When it comes to your claim, it's vitally important that you be fully prepared. The driver's insurance company has a team of high-priced attorneys on staff whose job is to fight your claim. They do this every single day. Insurance adjusters understand what tactics work. They know you're likely facing huge medical bills, and have no problem delaying your case over and over again just to make you more-likely to accept their pitiful settlement offer.
When you have an experienced lawyer on your side who also handles claims like these on a daily basis, their job is to work on your behalf while insulating you from the insurance company. We'll make sure you don't get taken advantage of, and will keep you informed of any developments along the way.
Don't leave anything to chance when it comes to your claim. Call Montgomery Law today at 214-720-6090 (local) or 1-833-720-6090 (toll-free) to discuss your case, and learn how we can help you and your family win the money you deserve.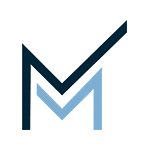 Montgomery Law is a Dallas-based personal injury law firm focused on getting clients the justice and compensation they deserve.
Call us toll-free at 1-833-720-6090 to discuss your case today for no cost.