A head-on accident on SH-19 has left three people dead
after one driver attempts to pass in a no passing zone.
According to preliminary reports, a Texas CPS worker and two foster children were killed in a head-on accident Tuesday evening in Van Zandt County.
At around 7:15 p.m., DPS troopers were called to the scene of an two-vehicle accident on State Highway 19, just south of Highway 80 and west of the city of Edgewood.
Reports state that 19-year-old Jessie Michael Brown (of Fruitvale) was driving a 2006 Dodge Dakota southbound on State Highway 19 when he began to pass vehicles in a no passing zone. 61-year-old Connie McKinley Wells (of Wills Point) was driving a 2018 Chevrolet Cruz north on SH-19 when her vehicle was struck head-on by Brown in the northbound shoulder of the highway.
Connie Wells was pronounced dead at the scene along with two male passengers, 14-year-old Adam Tuma and 11-year-old Elijah Tuma. Another passenger, 12-year-old sister Issiebella Tuma, was transported by air ambulance to Cook Children's Hospital in Dallas in critical condition. Brown and his 16-year-old male passenger were transported to Christus Mother Francis Hospital-Tyler in stable condition.
It was reported that Connie Wells, a CPS caseworker, was taking the children home to their foster families following a counseling session when the collision occurred. The preliminary crash report indicates that all victims were wearing seat belts. There is no word on whether or not the teenage driver will face criminal charges in addition to any civil claims filed by the victims' families, but the fatal crash remains under investigation.
---
November 8th, 2018:
According to judicial records, Brown has now been charged with three counts of manslaughter and one charge of aggravated assault with a deadly weapon. Each charge holds a $10,000 bond.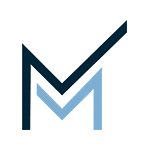 Montgomery Law is a Dallas-based personal injury law firm focused on getting clients the justice and compensation they deserve.
Call us toll-free at 1-833-720-6090 to discuss your case today for no cost.