Has a loved one been killed in a Dallas car accident?
We're here to help. Call us today at 1-833-720-6090.
It can be difficult to know where to turn after losing a spouse or family member in a car accident. At Montgomery Law, our job is to help alleviate some of the pressure by helping families through the claims process from beginning to end.
According to the Texas Department of Transportation, there were at least 3,720 people killed on Texas roads in 2017. In Dallas, there were 182 fatal car crashes reported in 2017, with 197 people killed as a result. Overall, since 2010, the Insurance Council of Texas reports that traffic accident deaths in Texas have increased by 34 percent. In fact, there has not been a single "deathless day" on Texas roads since November 7, 2000.
What's even more surprising is that Dallas leads the country in fatal accidents involving speeding or freeway backups, as well as pedestrians killed on highways. Dallas also ranks in the top three for fatal crashes involving drunk drivers, fatal crashes involving commercial trucks, and road rage deaths.
While these are just statistics, it's clear that car accidents are a major problem in Dallas—and in Texas as a whole. There are numerous causes for the massive number of deadly car crashes in Dallas, including distracted driving, driving under the influence of alcohol, and speeding.
Although there are strict laws against driving while intoxicated, using mobile devices behind the wheel, etc., the number of fatal accidents has only increased in this state. Far too many victims pay the ultimate price as a result, leaving devastated loved ones behind.
Losing a loved one is never easy. We understand that you have a lot on your plate right now, but as you likely know, time is not on your side when it comes to seeking justice. There's no doubt that your family has suffered tremendously, and our law firm's job is to make sure your family is compensated for your losses.
We know you have questions, which is why our lawyers are available 24 hours a day by phone or email. Call Montgomery Law today at 214-720-6090 (local) or 1-833-720-6090 (toll-free) for a free consultation.
Texas Has More Fatal DWI Accidents Than Any Other State
Data from the CDC shows that Texans are in involved in fatal drunk driving accidents at a higher rate than other Americans. These statistics are true across all age groups, from teenagers through older adults, although the difference is most pronounced for victims in their 20's.
The National Highway Safety and Transportation Administration (NHSTA) also reports that Texas consistently ranks as the top in the nation for drunk driving fatalities—a distinction that Texas would do well to lose. In 2016, Texas had at least 1,438 fatalities due to drunk driving, out of 10,497 nationwide. This accounted for 26% of all traffic accident fatalities in the state! Texas was also the state with the highest number of DUI deaths in 2015 (1,323) and 2014 (1,446). Dallas had the fourth highest number of DUI crashes in the state in 2016, with 1,310.
There are steps that we can each take to reduce the number of alcohol-related fatalities, such as never drinking and driving and asking our legislators for increased funding for DWI enforcement. However, if you have lost a loved one in a car crash involved a drunk or otherwise intoxicated driver, you deserve justice. While a lawsuit cannot bring your family member back, it can help you get the compensation that your family deserves in order to help you move forward with your life after a traumatic loss.
Speeding Remains a Significant Factor
The most-common factor associated with auto accidents in Texas is speeding. According to the Texas Department of Transportation, 268 people were killed last year alone in accidents that could conclusively be determined to be caused by excessive speed (and at least 316 others were killed in accidents attributed to a "failure to control speed" in 2016).
Of these 268 fatalities, 150 drivers were killed, along with 34 of their passengers. An additional 17 pedestrians were fatally injured, along with 66 people in other motor vehicles that were struck by the speeding car.
Distracted Driving is Still a Huge Problem
In 2017, at least 449 people were killed in distracted driving accidents in Texas. This number is conservative though, as it's often difficult to definitively determine whether or not distracted driving was the proximate cause of the accident without a full investigation prompted by a wrongful death lawsuit.
Although Texas recently enacted a law banning texting while driving, approximately one in five Texas car accidents are still attributed to driver distraction. Distracted driving can take many forms, from using a cell phone while driving, to simply talking to a passenger or otherwise not focusing on the road. As technology advances, the opportunities for negligence increase—which may lead to more fatal car accidents in Dallas.
If you have lost a loved one in a fatal Dallas car accident, Montgomery Law is here for you. Attorney Sadat Montgomery and his team of legal professionals are dedicated to helping families who have experienced the wrongful death of a loved one, and will work hard to recover the compensation and justice that your family deserves.
We offer free consultations, where we will explain your rights and your options at no cost or obligation. At Montgomery Law, all cases and claims are handled on a contingency fee basis, which means that we only get paid if and when you do. To learn more or to schedule an appointment, call us right now at 214-720-6090 (local) or 1-833-720-6090 (toll-free), or email us 24 hours a day.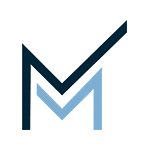 Montgomery Law is a Dallas-based personal injury law firm focused on getting clients the justice and compensation they deserve.
Call us toll-free at 1-833-720-6090 to discuss your case today for no cost.