35-year-old road construction worker killed in Dallas
after being struck by an alleged intoxicated driver.
Image Credit: Irwin Thompson / Dallas Morning News
---
According to Dallas Police, a 35-year-old road construction worker was killed early Thursday morning after an alleged drunk driver caused an accident on Interstate 35E.
Police responded to the scene of the accident on I-35E near W. Overton Road (just south of the US-67 split) in central Oak Cliff, at around 2:45 a.m. on Thursday.
Reports state that a road construction crew was working in the median of I-35E (with the inside lanes of the highway blocked in both directions), attempting to remove part of a metal sign support with the help of a crane and hoist it onto a waiting 18-wheeler. At around 2:45 a.m., the driver of a red pickup truck heading south drove through the orange traffic barrels and struck the utility door of a construction truck as well as part of the metal sign support as it was about 3 feet off the ground.
As a result of the crash, the sign support fell and struck a construction worker, 35-year-old Rafael Ramos, who tragically died at the scene.
The driver of the pickup truck, 20-year-old Juan Rangel-Rodriguez, was reportedly uninjured, but was taken into custody for suspicion of driving under the influence after failing a field sobriety test. Rangel-Rodriguez faces an intoxication manslaughter charge in addition to any civil claims filed by the victim's family. He is currently being held in the Dallas County Jail on $100,000 bond.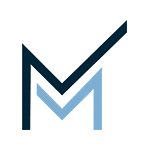 Montgomery Law is a Dallas-based personal injury law firm focused on getting clients the justice and compensation they deserve.
Call us toll-free at 1-833-720-6090 to discuss your case today for no cost.