Injured in an accident while in a construction zone?
Your claim may be a bit complex, but we can help you!
The narrowed lanes, detours, and orange barrels associated with construction zones lead to more car crashes than you may think. Most of these accidents are ultimately the result of driver negligence, but it's important to speak to an attorney about your options.
Most of us travel the same roads every day as part of our normal commute. When highway construction causes an abrupt change to that familiar route, drivers may panic or make mistakes, thus making car accidents more-likely to occur. What's unfortunate is that when an accident occurs in a construction zone and injures a driver or construction worker, determining liability is not always cut and dry.
Every driver has a legal responsibility to drive safely, observe warning signs, and pay extra attention while traveling through construction zones. At the same time, construction crews have a legal responsibility to prevent potential accidents by using proper signage and evaluating/mitigating foreseeable risks to drivers.
If it can be shown that someone's negligence led to your auto accident, the attorneys at Montgomery Law are here to ensure that you and your family get the justice and compensation you deserve. To speak with our Dallas accident lawyers about your case today, call us at 214-720-6090 (local) or 1-833-720-6090 (toll-free) for a free consultation.
In a typical car accident, fault (and thus liability) is usually pretty easy to determine. Sure, the insurance company may try and blame you or claim that you share responsibility for the accident, but liability doesn't get much more complex than that. When you add external factors such as road closures, detours, and work zones, you can almost guarantee that the insurance company will deflect liability—and sometimes rightfully so.
While the most-likely scenario is that a driver was distracted, on the phone, speeding, or otherwise negligent, it's also possible that poorly placed (or malfunctioning) signs or thoughtlessly-parked work vehicles may have also played a role in the accident. Bright work lights operating in the middle of the night could have the unintended consequence of temporarily blinding approaching motorists. At the same time, workers backing equipment onto the road may expect that traffic will stop for them, and instead they catch drivers by surprise.
The fact is that liability can be incredibly complex in these situations. Insurance companies know that construction zones create confusion, and will use this as a reason to deny liability and point the finger elsewhere. They may claim that you were just as responsible for the accident, that the construction company was to blame for not providing proper warnings to drivers, or even that the government entity who hired the construction company is ultimately liable for your damages.
In order to make sure that you have the best chance at recovering the money you're owed, you need someone working on your side who can stand up to the insurance company and look out for your best interests. By hiring an attorney to handle your claim on a no-win no-fee basis, you can rest assured that your lawyer will pursue every penny in compensation that you're owed at no out of pocket cost.
Determining the Value of Your Case
If you were injured in a car accident caused by someone's negligence, you deserve to be compensated for all of your related losses. Determining the total value of your damages is not always easy, but that's where having an accident attorney comes in handy. With the help of doctors, vocational experts, and even relevant case law, your attorney can help prove up your damages and issue a formal demand to the insurance company.
In most cases, your attorney will seek compensation for the following:
Medical expenses (including expected future care)
Physical therapy and chiropractic care
Property damages
Moreover, if a loved one was wrongfully killed in a construction zone accident, then certain other damages may be available to your family, including loss of financial support and/or companionship.
Our Attorneys Are Here to Help
There are many roads currently undergoing construction in and around Dallas-Fort Worth, including along Interstate 35E south between Illinois Avenue and Highway 67. Drivers in this area say that constant and often unsafe shifting lane patterns on this stretch of highway are leading to far too many accidents.
Due to the challenges associated accident claims in construction zones, it's strongly advisable that you speak with an attorney about your options before attempting to deal with the insurance company. The insurance company is not on your side, but we're here to look out for you throughout the entire process.
At Montgomery Law, our Dallas attorneys have considerable experience helping victims just like you get the justice and compensation they deserve following a car accident. We work on a no-win no-fee basis, and invite you to contact us by email or phone 24 hours a day for a free consultation. Call us at 214-720-6090 (local) or 1-833-720-6090 (toll-free) to learn how we can help.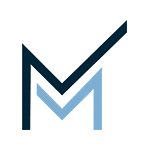 Montgomery Law is a Dallas-based personal injury law firm focused on getting clients the justice and compensation they deserve.
Call us toll-free at 1-833-720-6090 to discuss your case today for no cost.