A 41-year-old female pedestrian was injured Saturday,
after she was struck by drunk driver in Denton, Texas.
Denton Police responded to the scene of an auto-pedestrian accident at the intersection of East Hickory Street and Austin Street shortly before 2:30 a.m. early Saturday morning.
According to reports, an unidentified 41-year-old woman was attempting to cross East Hickory Street when she was struck by a man driving a silver Ford F-150 pickup truck.
The female victim, who was found by first responders lying unconscious in the roadway, was transported to Medical City Denton hospital with a head injury that police do not expect to be life-threatening.
The accident was caught on surveillance camera, which reportedly shows the driver of the pickup truck traveling eastbound on Hickory without his headlights on, prior to coming to an abrupt stop in the middle of the road at approximately 2:17 a.m.
The driver, identified as 26-year-old Ismael Meza, told two responding officers he had not been drinking that night. Officers reported they could smell alcohol on the man, but according to the arrest affidavit, the driver refused to complete any standard sobriety tests. The affidavit further stated that Meza was "very combative" and attempted to grab an officer's stun gun multiple times before he was eventually restrained by multiple officers and placed under arrest.
The suspect was taken to Texas Health Presbyterian Hospital in Denton to have his blood drawn, where police report he was combative with hospital staff as well. Meza was eventually charged with intoxication assault, resisting arrest, attempting to take a weapon from an officer, and assault on a public servant.
An official investigation into the accident is currently underway, but there has been no further word on the condition of the victim at this time.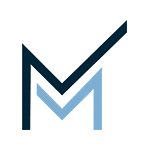 Montgomery Law is a Dallas-based personal injury law firm focused on getting clients the justice and compensation they deserve.
Call us toll-free at 1-833-720-6090 to discuss your case today for no cost.