A driver caused a semi-truck wreck in Wise County, Texas
after she claims she became distracted by her pet cat.
Image Credit: NBC5
---
According to Department of Public Safety spokesman Lt. Lonny Haschel, an unidentified motorist and her cat were involved in a distracted driving accident late Wednesday night.
The woman was traveling north on Highway 287 when she allegedly became distracted by her cat, causing her to crash into the center guardrail. The driver then pulled over to the right shoulder with a witness and a state trooper following close behind.
A semi-truck traveling north on Highway 287 then changed lanes to avoid the parked vehicles, causing the truck to collide with the damaged guardrail protruding into the far left lane. The force of the impact sent the big rig crashing through the median and into the southbound lanes where it was struck by an oncoming SUV, reported NBC Dallas Fort-Worth.
Both the driver of the SUV and the trucker were transported to a nearby hospital with non life threatening injuries. No other injuries were reported in the crash. It is not clear what citations, if any, were or will be issued to the woman—or her cat.
Our firm has handled countless personal injury cases involving distracted drivers. Sometimes car crashes are just "accidents," however more often than not, there's negligence involved on behalf of one or more parties.
More common distractions are cell phone usage while driving, texting while driving, eating while driving, changing the radio while driving if it takes your eyes off the road… Our firm has even heard about accidents caused by drivers tending to their children in the back seat instead of paying attention to the road.
Less common distraction (like a non-secured animal) can cause major accidents as well. The take home point is to drive defensively, because people can be distracted by anything; their phone, an animal, their passengers, looking out the window, or just being plain spaced-out.
Distracted Driver Liability
If you are injured in a car crash caused by a distracted driver (be it a passenger car, bus, 18-wheeler, or any type of motor vehicle), that driver will likely be liable for any injuries and money damages you incur as a result.
It's important you contact a personal injury lawyer shortly after an accident. Sometimes a distracted driver will admit to fault at the scene and apologize, however once they talk to their insurance company, their story will likely change. This is why it's important to retain an attorney quickly so that your lawyer can gain proper evidence to win your case.
Our firm has handled thousands of cases involving distracted drivers. The law in Texas is very clear on distracted drivers but obtaining the evidence isn't always easy. Our firm has to ability to obtain the "black box" from the vehicle that hit you, and to retain experts that can reconstruct the accident scene and help you prove your case. We can even obtain the phone records of the distracted driver that hit you in order to show that they were texting and driving.
Obtaining this evidence from the distracted driver can be difficult or even impossible without a personal injury attorney acting on your behalf. The longer you wait, the harder it will be to prove your case and recover the compensation and medical treatment you deserve.
If you are injured in any type of accident, you should see a doctor right away. This will not only help you get better quicker, but is also necessary to show to the distracted driver's insurance company that your injuries were legitimate, and a direct result of the crash.
Your lawyer can help partner you with a medical doctor, chiropractor, surgeon, or any other type of healthcare provider you need, without anything out of pocket to you. Even if you have no intentions of ever filing a claim, do not delay seeking medical treatment.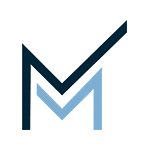 Montgomery Law is a Dallas-based personal injury law firm focused on getting clients the justice and compensation they deserve.
Call us toll-free at 1-833-720-6090 to discuss your case today for no cost.