Hurt in a crash caused by someone texting & driving?
Call our Dallas attorneys and learn how we can help.
If the driver who caused your car accident was texting while driving, it's usually going to be your word against theirs—but our law firm can help secure the evidence necessary to prove your claim on a no-win no-fee basis.
Texas law prohibits texting while driving, with criminal penalties ranging from fines to potential jail time. Yet despite its strict laws on distracted driving, the use of smart phones while driving continues to be a leading cause of car accidents in our state.
In 2017, there were 537,475 reported motor vehicle accidents in Texas. Of those crashes, 100,687 involved distracted driving. In other words, approximately one in every five car accidents are related to driver distraction. As a result of those 100,687 accidents, 444 people died and 2,889 people were seriously injured.
In 2017, a new law went into effect making it illegal for all drivers to read, write, or send electronic messages while driving on public roads in Texas. The penalties for texting while driving include fines ranging from $25 to $200. However, if an accident is caused by texting and driving, the driver could be charged with an additional criminal offense which carries a sentence of up to one year in jail and a fine of up to $4,000.
Under Texas law, all drivers under the age of 18 are prohibited from using cell phones at all while driving, along with bus drivers who are transporting passengers under the age of 18. Additionally, only hands-free devices can be used when driving in a school zone.
Even with this new law in place, our team of skilled Dallas car accident attorneys continue to see the devastating impact of distracted drivers every week. If you've been injured in an auto accident caused by a distracted driver, Montgomery Law can help. We can gather the evidence necessary to support your claim (including the other driver's phone records) and help with your case on a no-win no-fee basis. Call us today at 214-720-6090 (local) or 1-833-720-6090 (toll-free), or email us to schedule a free consultation with our Dallas attorneys.
Proving Liability in a Distracted Driving Case
If you're in an accident with a distracted driver, it may seem like an open and shut case: the other driver's negligence (such as texting while driving) resulted in a crash, and so he or she should be held responsible for your injuries and monetary damages. However, in order to hold the other driver responsible for your losses, you must first prove negligence.
It isn't enough to simply state that the driver was distracted at the time of the crash; the burden of proof is on you to prove this. More importantly, you must be able to demonstrate that their negligence was the proximate cause of the crash.
This concept can be confusing, but consider this situation. You pull out into traffic and collide with another car. The driver of the other car was texting while driving, but they had the right of way. While this driver was technically negligent, your negligence in failing to yield the right of way may have been the actual (proximate) cause of the accident.
The goal of the other driver's insurance company is to pay out as little as possible on every claim, and they will use every trick in the book to do so. They'll argue that their driver wasn't texting while driving, that you were equally responsible for failing to drive defensively, or that your injuries are not as severe as you claim.
By hiring an attorney to handle your claim, we will argue the case on your behalf and deal with the insurance company from beginning to end. We can even subpoena the at-fault driver's phone records in order to prove that they were sending/receiving text messages at the time of the collision. You deserve to be compensated for your medical bills, property damage, pain and suffering, lost wages, and any other related damages, and our job is to make sure you get every penny you deserve.
Distracted Driving Goes Beyond Cell Phone Use
Distracted driving is not limited to texting and mobile phone use. There are three main categories of distractions: visual (taking your eyes off the road); manual (taking your hands off the steering wheel); and cognitive (taking your mind off of driving). While cell phones do add to the potential, there are other common types of driver distractions, such as:
Eating and drinking
Putting on make-up
Rubbernecking
Fiddling with the radio
Reaching for items in the vehicle
How to Stay Safe on the Road
While it isn't always possible to avoid all distractions on the road, you can take steps to minimize them to help you get to your destination safely. Paying full attention while driving can not only help you avoid being the cause of a distracted driving accident, it may also help reduce the risk of being in an accident with a distracted driver.
To better manage distractions while in the car, follow these tips:
Stay focused on driving, scanning the road and using your mirrors.
Store your possessions safely so that you are not tempted to reach for them.
Make adjustments and input GPS data before you get on the road.
Secure children and pets.
Do not use electronic devices (except in emergencies). Pull over if you must use your phone.
Ask your passengers to help you minimize distractions.
If riding as a passenger with a distracted driver, offer assistance, voice your displeasure, or ask to be let out of the vehicle.
If you've been injured in a distracted driving accident in the Dallas-Fort Worth metro area, call Montgomery Law for a free consultation. Attorney Sadat Montgomery and his team of dedicated professionals understand how overwhelming it can be to deal with the aftermath of a car crash, not to mention the hassle of dealing with the insurance company. We have devoted our legal practice to helping clients just like you get the justice and compensation they deserve.
Our law firm offers free initial consultations, where we will explain your rights and your options for moving forward. We handle all of our cases on a contingency fee basis, which means that we never charge a fee unless (and until) we recover money for you. To learn more or to schedule an appointment, contact us at 214-720-6090 (local) or 1-833-720-6090 (toll-free), or email us 24/7.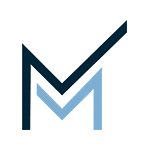 Montgomery Law is a Dallas-based personal injury law firm focused on getting clients the justice and compensation they deserve.
Call us toll-free at 1-833-720-6090 to discuss your case today for no cost.