23-year-old woman seriously injured in Dallas wreck
after being rear-ended by suspected drunken driver.
Police arrested a suspected drunken driver early Tuesday morning after she rear-ended another car on the Interstate 635 service road, pushing it under an 18-wheeler and causing serious injuries to the driver.
At approximately 2:31 a.m. on Tuesday, Dallas Police responded to the scene of a three-vehicle accident along the LBJ Freeway service road near Coit Road in North Dallas.
According to police, the driver of a red sedan was travelling eastbound at a high rate of speed when she slammed into the rear of a black car that was stopped behind an 18-wheeler at the Coit Road intersection. As a result of the collision, the victim's car was forced forward and lodged under the rear of the 18 wheeler truck.
The driver who caused the accident, identified as 35-year-old Gladys Gamboa, was found to be under the influence of alcohol after submitting to a field sobriety test, and was placed under arrest. Police say she is being held in the Dallas County Jail on one charge of intoxication assault.
The victim in the black car, a 23-year-old woman, was transported to a local trauma center in serious condition. No other injuries were reported.
#Overnight A woman was arrested after police say she crashed her car into a another car forcing it into an 18 wheeler. The woman driving the other car suffered serious injuries. More:https://t.co/alstDVGihN pic.twitter.com/YyKTwO6Qsb

— FOX4Terry (@FOX4Terry) September 25, 2018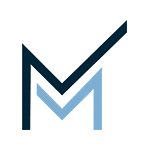 Montgomery Law is a Dallas-based personal injury law firm focused on getting clients the justice and compensation they deserve.
Call us toll-free at 1-833-720-6090 to discuss your case today for no cost.