Were you hurt after being rear-ended in an accident?
Our Dallas car accident attorneys are here to help.
At Montgomery Law, our Dallas attorneys have years of experience helping victims recover the compensation they deserve following a rear-end collision. Call us today for a free consultation to learn how we can help you.
Rear-end crashes make up approximately 29 percent of all auto accidents, and frequently result in injuries ranging from whiplash to wrongful death. If you've been injured in a Dallas-area rear end collision, you likely deserve compensation for your resulting medical expenses, pain and suffering, and even time away from work. Unfortunately, the insurance company's goal is to pay out as little as possible on every claim.
Montgomery Law has a history of representing drivers and their loved ones after rear-end car crashes, and we handle these types of cases on a no-win no-fee basis. Our attorneys have successfully battled many of the largest insurance carriers in court, and have settled countless claims on behalf of our clients.
We understand how best to present your claim, how to combat meritless claims made by the insurance company, and how to ensure that you have the best chance at recovering every dime you deserve. To learn more about how we can help you with your case, we invite you to reach out to us 24 hours a day—by email or phone—for a free consultation.
Common Injuries with Rear-End Accidents
The most-common type of injury associated with rear-end collisions is, of course, whiplash (cervical hyperflexion-hyperextension). While some people might claim that whiplash is relatively-minor, it's important to understand that injuries to the head and neck range widely in severity. Serious cases commonly result in chronic pain, severe headaches, traumatic brain injuries, and even paralysis.
Symptoms of whiplash can take hours or days to appear, which is why it's so important to seek medical attention after a car accident. In fact, it's your legal responsibility to seek treatment in order to prove your injuries and mitigate damages. Failing to see a doctor will absolutely be used against you by the insurance company to deny your claim.
Other injuries common to rear-end collisions include broken bones, dislocations, soft-tissue injuries, back and neck injuries, leg and knee injuries, and more.
If you can prove the other driver was negligent, the next step in your case would be to calculate (and prove up) your total losses. The value of your case generally depends on the severity of your injuries and the amount of damages you've suffered as a result of the crash.
Some types of damages (e.g., medical bills, lost wages, property damage) are relatively simple to valuate, while other types of damages (e.g., pain and suffering, lost earnings capacity, disability and disfigurement) can be rather subjective and difficult to quantify.
At Montgomery Law, our attorneys have considerable experience when it comes to calculating damages. Not only can we look to relevant case law to determine what juries tend to award victims in similar circumstances, but we can also work with physical therapists, occupational therapists, and life-care planners to better-determine the economic impact this accident will have on your life as a whole.
Rear-end collisions are caused by a variety of factors, but commonly occur due to issues of negligence such as distracted driving or failing to maintain a proper following distance.
In most cases, the driver who rear-ends another vehicle is considered to be at fault—but that's not always the case. If it can be shown that one driver was struck from behind after negligently pulling out in front of another motorist, that driver would likely be found to be at least partially at-fault. The same is true if a driver makes a sudden unsafe lane change.
Following distance plays a crucial role in establishing fault in a rear end car accident claim. Drivers should always leave enough space between them and the vehicle ahead of them so that they can safely stop if the other driver slams on his or her brakes. The courts recognize various factors when determining a safe following distance, including the speed of travel and weather conditions.
Even in cases where fault seems obvious, the insurance company will fight liability tooth and nail. They know that the burden of proof is ultimately on you, and without an attorney to help combat these baseless claims, they know they hold the upper hand.
Get Help from a Dallas Car Accident Attorney
If you've ever filed a car accident injury claim before, you already understand just how one-sided the claims process can be. If unrepresented, the insurance company will seize upon the fact that you do not have an attorney. They will act friendly on the phone, claim that you have nothing to worry about, and promise your expenses will be covered. Nothing could be further from the truth.
The insurance company will never willingly pay you what you're truly owed. Their go-to tactic is to placate you so you don't hire an attorney, delay your claim as long as possible, and then blindside you with an insultingly-low "take it or leave it" settlement offer at the end. If you've tried to handle your own claim up to this point, it's likely too late for an attorney to help.
Fortunately, it doesn't have to work that way. Montgomery Law is here to help people in your exact situation. Our job is to handle the entire claims process from beginning to end, to look out for your best interests, and to make sure that you receive the compensation you deserve. Best of all, we never charge a fee unless and until we win your case.
If you were injured after being rear-ended by another driver, call the Dallas car accident lawyers at Montgomery Law for a free consultation. We can be reached by email or by phone at 214-720-6090 (local) or 1-833-720-6090 (toll-free).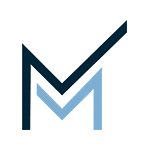 Montgomery Law is a Dallas-based personal injury law firm focused on getting clients the justice and compensation they deserve.
Call us toll-free at 1-833-720-6090 to discuss your case today for no cost.