Si usted sido lesionado en un accidente automovilístico,

llame hoy al Abogado Vaquero de Montgomery Law.
Las consultas son gratuitas, y todos los casos se manejan sin costo alguno. Llame al Abogado Vaquero hoy al 1-855-VAQUERO (1-855-827-8376) para saber cómo podemos ayudarle.
Un grave accidente automovilístico puede poner tu vida al revés. Desde daños a la propiedad, facturas médicas y hasta salarios perdidos, los daños (pérdidas) relacionados con un accidente pueden llegar fácilmente a las decenas de miles de dólares.
El trabajo de la compañía de seguros es negar, retrasar, o pagar lo menos posible en cada reclamo. Nuestro trabajo es manejar todo su caso de principio a fin, y trabajar en su nombre para asegurarse de que usted es compensado de manera justa.
La compañía de seguros y sus ajustadores manejan los reclamaciones de accidentes de choques todos los días. La desafortunada verdad es que son muy buenos en lo que hacen. A menos que tenga un abogado que esté listo para respaldar su demanda con una demanda (si es necesario), simplemente no tienen ninguna razón para ofrecerle algo cercano o el verdadero valor de su reclamo.
Sabemos que tiene preguntas, es por eso que estamos disponibles las 24 horas del día por teléfono, mensaje de texto, correo electrónico y chat en línea. Si desea que le ayudemos con su reclamo, nuestros abogados de accidentes de carros pueden empezar a trabajar en su caso de inmediato. Lo mejor de todo es que nunca cobramos una tarifa a menos que (y hasta) ganemos dinero.
Para discutir su caso con nosotros hoy, llame a Sadat Montgomery—el Abogado Vaquero de Choques—hoy al 1-855-VAQUERO (1-855-827-8376).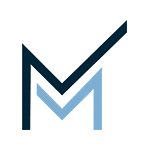 Montgomery Law is a Dallas-based personal injury law firm focused on getting clients the justice and compensation they deserve.
Call us toll-free at 1-833-720-6090 to discuss your case today for no cost.