One worker has died, and five others were hospitalized
when a 3-story building collapsed during construction.
Image Credit: Dallas Morning News
---
Dallas Fire-Rescue reports that one construction worker was killed and five others were hospitalized after a 3-story townhome in West Dallas collapsed during a storm on Monday afternoon.
The structure collapse occurred at the SoHo Square development in the 2600 block of Borger Street near Singleton Boulevard (west of Trinity Groves) shortly before 4:00 p.m.
According to DFR Spokesman Jason Evans, six construction workers were seeking shelter from the rain inside the wooden frame of a three-story townhome under construction. As many as 30 workers were said to be near the building when it fell.
First responders were quick to the scene and helped rescue five trapped workers, but were forced to delay rescue efforts after other townhomes in the area could be seen swaying. Engineers had to be brought to the scene to evaluate the structure before the victim's body could be removed.
The deceased worker has been identified as 35-year-old Raul Ortega-Cabrera (of Arlington). Ortega's cousin says he was impaled by two beams and died at the scene. The five injured workers were taken to local hospitals with injuries ranging from bumps and bruises to bone fractures.
Raul Ortega-Cabrera was a musician and father of two, with an additional child on the way. Flags near the construction site have been lowered in his honor.
It's suspected that strong straight-line winds and heavy rain contributed to the collapse, but an official investigation has not yet been conducted. According to Evans, Dallas Fire-Rescue will not investigate the cause of this structure collapse. The investigation will apparently go through the construction company, which another worker identified as Megatel Homes.
After the collapse, it was reported that a woman could be seen removing Megatel signs from the surrounding area. When called for comment, an employee who answered the phone for Megatel Homes hung up. Subsequent calls went unanswered.
I find it unbelievable that the investigation to the cause of the structure collapse is being left to the construction company. This is a massive conflict of interest, and the circumstances necessitate a full and independent investigation.
By law, all employers must notify the Occupational Safety and Health Administration (OSHA) any time an employee is killed on the job or suffers a work-related injury that requires hospitalization. While this means that OSHA will also likely investigate the cause of the accident, such an investigation could take several months to complete and may not provide any additional information to the victim's family.
While many may initially chalk this up to an "act of God," the truth is that modern building codes include extensive wind bracing to protect against construction accidents just like this. If the investigation shows that heavy winds contributed to the collapse, I hope the investigation also answers the question of whether or not bracing had been properly and adequately installed.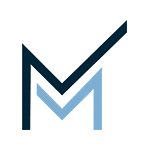 Montgomery Law is a Dallas-based personal injury law firm focused on getting clients the justice and compensation they deserve.
Call us toll-free at 1-833-720-6090 to discuss your case today for no cost.