Has a loved one wrongfully died in a work accident?
Call our Dallas wrongful death attorneys right now.
When it comes to a wrongful death while on the job or in the workplace, the victim's family is often left in the dark with regard to what occurred, as well as their legal options moving forward. If you have questions, call us for a free consultation at 1-833-720-6090.
At Montgomery Law, our job is to help injured victims and the families of those wrongfully killed seek the justice and compensation they deserve. We understand that your family is going through a very tough situation right now, but we're here to ensure that you are not taken advantage of by your loved one's employer or their insurance company.
Fatal work accidents are surprisingly common in Texas, with at least 545 Texas workers killed on the job in 2016 alone. Many of these victims lost their lives due to the negligence of another employee or their employer, but in the vast majority of cases, the family is barred from filing a wrongful death claim due to the existence of workers' compensation.
We'll get into the details of how workers' comp plays an important role in any workplace wrongful death claim later in this article, but make no mistake, work accident claims can be very complex. Your family's right to recover damages hinges upon a few very important factors, and our Dallas attorneys are happy to discuss the facts of your case with you for no charge whatsoever.
After speaking with you, if we feel that you have a case that we can help with, we'll offer to handle your claim on a no-win no-fee basis. Not only will this contingency fee agreement ensure that you never risk a dime of your own money to pursue your claim, it also puts the pressure on our law firm to win your case.
What Is a Wrongful Death Claim?
Texas defines a wrongful death as a death caused by the negligence, and/or the carelessness of another. Work-related wrongful deaths can occur in any industry, but are frequently the result of construction accidents, plant explosions, 18-wheeler accidents, or chemical exposure.
While a personal injury claim seeks to reimburse the victim for their related losses, a wrongful death claim seeks to reimburse the victim's family for their losses—such as lost familial income from the deceased, lost companionship, and more.
Wrongful death claims can be brought by the spouse, parents, and/or children (either by blood or adoption) of the victim, and are often accompanied by what's called a "survivor claim." This is essentially the decedent's personal injury claim that he/she would have been able to bring had he/she survived. Instead of letting the defendant avoid what would have been a valid personal injury claim simply because the victim died from their injuries, the claim is transferred to the family.
While the statute of limitations in Texas expires two years after the date of the victim's death, it's strongly advised that you begin your claim as soon as possible. If a wrongful death claim is not brought by the beneficiaries within three months, only the executor or administrator of the estate is permitted to file a claim.
Workers' Compensation Complexities in Texas
The Lone Star State is unique when it comes to on-the-job accidents. Contrary to popular belief, not every work accident in Texas is covered by workers' compensation.
Unlike other states, employers in Texas are not required to subscribe to workers' compensation insurance for their employees. While employers who choose to go without workers' comp often do so to save money, this also leaves them open to a lawsuit should an employee lose their life while on the job.
Workers' compensation is a state-run insurance program which provides medical benefits and temporary (reduced) income benefits to employees who suffer a work-related injury or occupational illness that results in at least 7 days of lost wages. If an employee dies as the result of a fatal work-related injury, his or her survivors (e.g., spouse, children, parents) may be eligible for death and burial benefits.
The benefit to employers paying for this type of coverage is that it protects them from almost all lawsuits resulting from a workplace injury or death. By law, these types of claims must be handled through workers' compensation—unless the employee died as the result of gross negligence by the employer.
If an employer does NOT subscribe to workers' comp insurance, the victim or their family is free to pursue a negligence claim and seek 100% of their lost wages, compensation for lost (expected) future wages, and much more.
Many employers who do not subscribe to WC insurance will try and hide this fact from you in order to try and avoid a lawsuit, but our Dallas wrongful death attorneys know how to verify this and are happy to provide you with this information free of charge.
Why You Need Legal Representation
As illustrated above, fatal work accident claims in Texas are heavily dependent upon several key factors—and this article only scratches the surface of how complex these types of claims can get.
You only get one shot at pursuing your case, and even one small misstep could result in your entire claim being denied. In order to put yourself in the best position, you need an attorney who will investigate the facts of the case, prove up your family's damages, deal with the insurance company, and look out for your best interests throughout the entire process.
Trust Montgomery Law with your claim and witness first-hand how effective legal representation is handled. We never charge to answer your questions and/or give you our honest advice, and we work exclusively on a no-win no-fee basis. Fill out the contact form on this site or call us 24 hours a day at 214-720-6090 (local) or 1-833-720-6090 (toll-free) for a free consultation.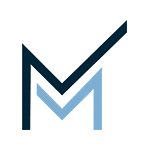 Montgomery Law is a Dallas-based personal injury law firm focused on getting clients the justice and compensation they deserve.
Call us toll-free at 1-833-720-6090 to discuss your case today for no cost.