1 person is dead and at least 5 more have been injured,
after a crane fell onto a Dallas apartment complex.
One person was killed and at least five others were injured after a construction crane collapsed and fell onto an apartment building in Old East Dallas on Sunday.
First responders were called to the site of the crane collapse—located at 2627 Live Oak Street (near Highway 75 and North Good-Latimer Expressway)—just before 2:00 p.m. on Sunday afternoon. According to Dallas Fire-Rescue spokesman Jason Evans, a tower crane located at a construction site on Cartergal Street collapsed onto the neighboring Elan City Lights apartment complex during heavy winds.
The crane fell onto the eastern residential side of the five-story apartment building, where it appears that all five stories suffered significant structural damage. An adjoining multilevel parking garage was also struck by the crane, causing multiple floors to collapse and trapping several vehicles in the wreckage. One resident, identified as Steven Cooney, said that he saw injured people trapped on balconies as he was leaving the building. Another resident, identified as Isaiah Allen, reported seeing a bloodied woman trapped in her apartment on the second floor.
Tragically, rescue crews found the body of a woman inside one of the damaged units. She has been identified as 29-year-old Kiersten Symone Smith. At least five additional people were injured in the collapse and transported to Parkland Memorial Hospital and Baylor University Medical Center for treatment. Two are reportedly in critical condition, and another two remain in serious condition. The fifth victim was treated for minor injuries and released.
Officials say that rescue crews searched and cleared all accessible apartments at the 468-unit (94 percent occupied) apartment building, but do not expect to find any additional victims. Good-Latimer Expressway has been closed from Gaston Avenue to Live Oak Street, and Live Oak Street was closed from Cantegral Street to Texas Street while officials investigate. The Occupational Safety and Health Administration (OSHA) was also at the site on Sunday to begin its investigation into the collapse.
A spokesperson for the Bigge Crane and Rigging Company issued the following statement. "We are mobilizing personnel to the site to find out more and, of course, to fully cooperate with investigating authorities. Our thoughts and prayers are with those directly impacted by this incident, their families and loved ones, and with those who suffered property damage."
While I've seen plenty of crane accidents before, this one is truly shocking. Wind was clearly a factor here, but there are quite a few tower cranes in Dallas at the moment. Why was this crane the only one to fail? Video of the incident (video 1) (video 2) shows that the crane's boom appears to be locked in place, preventing it from turning with the wind (weathervaning). I have a strong suspicion that these brakes were left engaged, but to my knowledge, the onboard computer in most newer cranes should have been able to automatically release the brake and allow free slew if high winds are detected.
Another factor that might play a role is the height (and bracing) of the crane. Photos from the base of the crane show the failure point at around the second or third floor of the building. If the tower/mast exceeded its max free-standing height, then it's entirely foreseeable that winds could have caused excessive load stress and deformation at the anchor point (tie-back brace).
Another possibility is that the crane owners and/or operators used counterfeit, improper, or inadequate section fasteners. At the same time, the manufacturer of the crane could also be held liable if it's discovered that some sort of structural defect led to the collapse.
It may surprise you to learn, but Texas actually leads the nation when it comes to fatal crane accidents. According to federal labor statistics, our state has seen nearly four times as many crane-related deaths than any other state from 2011-2015. In fact, at least one serious violation has been levied by OSHA in each of the nine fatal crane accidents that occurred in North Texas since 2012.
In all of 2017, OSHA conducted 77 crane inspections in the Texas region. 65 violations were issued as a result of those investigations (71 percent of which were "serious, willful, or repeat"). According to NBC 5, OSHA has cited the Bigge Crane Company with at least 17 safety violations in the past decade—four of which apparently stemmed from another deadly crane collapse accident in Arkansas.
Dallas City Manager T.C. Broadnax says that the city does not inspect cranes. I'm honestly a bit surprised by that, and hope that Sunday's accident prompts city officials to be a bit more proactive when it comes to construction site safety—especially when near occupied residential buildings.
— UPDATE: In December of 2019, OSHA completed their investigation and levied a fine of around $26,000 against Bigge Crane and Rigging Co., citing the following three violations:
Did not follow manufacturer's instructions to remove bolts that showed rust and to address surface corrosion of structural tower members.
Did not inspect for loose or dislodged bolts on the crane.
Did not inspect all turntable and tower bolts on the crane for proper condition and torque on an annual basis.
OSHA says the company has 15 business days to either accept or contest the violations and fines, and corporate counsel for Bigge says that the company will appeal. While the OSHA investigation into the collapse may be complete, the case is still far from closed.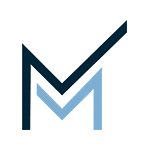 Montgomery Law is a Dallas-based personal injury law firm focused on getting clients the justice and compensation they deserve.
Call us toll-free at 1-833-720-6090 to discuss your case today for no cost.