Have you been hurt in a North Texas crane accident?
Our law firm can help you seek justice & compensation.
While nearly every Texas crane accident is caused by human error, determining liability and recovering damages is always complex. Our Dallas attorneys handle all personal injury and wrongful death cases on a no-win no-fee basis.
Cranes are responsible for lifting and moving extremely heavy loads around construction sites. Any negligence, recklessness—or even a product defect—can result in heavy loads plummeting to the ground and causing significant injuries to other workers or bystanders below. Sadly, crane accidents occur far more-frequently in Texas than most people realize.
In June of 2019, a tower crane collapsed in onto an apartment complex in Downtown Dallas. Not only did the crane demolish several stories of the apartment building in the fall, but one resident was killed and several others were seriously injured. In fact, our law firm is currently representing one of the victims of this deadly crane accident.
Pursuing a personal injury or wrongful death claim after a crane accident can be extremely complex, which is why it's always in your best interests to speak with an attorney before making any decisions. An experienced personal injury lawyer will investigate your claims, collect evidence, and pursue compensation on your behalf for no out-of-pocket cost.
At Montgomery Law, our Dallas crane accident lawyers have considerable experience with these types of cases. If you've been injured or a loved one has been killed in a Dallas-area crane accident, call us for a free consultation at 214-720-6090 (local) or 1-833-720-6090 (toll-free) today.
There are several different types of cranes used in the construction industry. From the large tower or crawler cranes, to smaller overhead or truck-mounted cranes, almost every single accident really comes down to negligence.
Catastrophic accidents most-commonly occur during assembly/disassembly of the crane, but simply exceeding the crane's operational capacity (the factor most-commonly associated with crane accidents) can easily lead to a boom collapse or tip-over event.
Construction workers on site are clearly at a heightened risk of injury or wrongful death due to falling objects, but so is anyone in the immediate vicinity of the crane. The most-common types injuries suffered crane accidents are:
Broken Bones

Head Injuries
Recovering Compensation after a Crane Accident
As with any other type of personal injury or wrongful death case, it's likely that victims of a crane accident are legally owed compensation. Unfortunately, the burden is on the victim when it comes to proving negligence and holding the company financially responsible.
Not only are victims owed compensation for 100 percent of their related medical expenses and lost wages, but they also deserve compensation for intangible damages like pain and suffering. If a victim is unable to return to work due to their injury, they can even seek additional compensation due to their lost future earnings capacity.
For those who've been wrongfully killed in a crane accident, the victim's family is likely owed compensation for the loss of familial income, funeral expenses, loss of companionship/consortium, and much more.
Construction companies and crane owners will do everything in their power to deflect blame after an accident. They'll string you along and claim they're "still investigating," but the truth is that they're are only looking out for their bottom line. In order to have any real chance at holding them responsible and recovering the money your family is owed, you need to discuss your case with an experienced crane accident attorney as early as possible.
Crane Accident Statistics
According to federal labor statistics, between 2011 and 2015, Texas led the US in the number of fatal crane accidents. In this time, Texas had nearly four times as many crane-related deaths as any other state. In response to this, OSHA says they've been targeting the area with increased safety inspections.
In 2017, OSHA conducted a total of 77 crane inspections in the Texas region (Texas, Arkansas, Oklahoma, New Mexico, and Louisiana). As a result of these 77 inspections, OSHA issued a whopping 65 violations. According to reports, 71 percent of these violations were "serious, willful, or repeat."
The Bureau of Labor Statistics (BLS) found that human error accounts for around 90 percent of all crane accidents. In fact, about 80 percent of these accidents are caused by crane operators attempting to carry too much weight. The fact that human error is so commonly cited as a contributing factor really points to a larger problem; inadequate training and supervision.
Preventing Crane Accidents in the Future
According to OSHA, minimizing the number of crane accidents requires ensuring that construction sites are adequately and carefully assessed for safety. A safety plan should be created and followed for each crane, and operators, riggers, signalpersons, and ancillary workers alike must be trained, qualified, and supervised. Additionally, communication, proper signage, and improved visibility all play a critical role in cultivating a safe working environment.
Federal regulatory bodies are often slow to act, and the construction industry is reluctant to change. On the other hand, a single personal injury or wrongful death case can act as a catalyst to bring about sweeping safety improvements to the industry as a whole. The truth is that many of the safety improvements construction workers enjoy today are the direct result of prior litigation.
Crane accident cases are complex. There are several overlapping theories of liability, and one simple oversight could result in your entire case being summarily dismissed by a judge. The job of a personal injury lawyer is to handle the legal side of things from beginning to end, to ensure that your needs are met, and to ensure that justice is served.
When looking for an attorney, you need to find someone who is willing and able to act as your advocate—regardless of how long it takes. The knowledgeable and compassionate attorneys at Montgomery Law are fully committed to helping our clients obtain the best possible outcome in every case.
If you've been injured or a loved one has been killed in a Texas crane accident, our lawyers are here to help. We understand the various legal concerns and complications associated with crane-related accidents, and we pride ourselves on providing exceptional legal representation for all of our clients.
Because we're confident in the the services we provide, we handle all personal injury and wrongful death cases on a no-win no-fee basis. If we don't win your case, you literally owe us nothing in attorneys fees. If you have questions or would like to know more about how we can help, send us an email or call us 24 hours a day at 214-720-6090 (local) or 1-833-720-6090 (toll-free).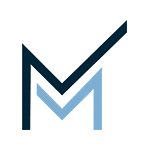 Montgomery Law is a Dallas-based personal injury law firm focused on getting clients the justice and compensation they deserve.
Call us toll-free at 1-833-720-6090 to discuss your case today for no cost.