One person killed in Denton car-vs-motorcycle crash
after driver of vehicle makes unprotected left turn.
A motorcyclist was killed in a car-vs-motorcycle accident at the intersection of North Loop 288 and McKinney Street in Denton at around 7:45 p.m. Wednesday evening.
According to Denton Police, 33-year-old motorcyclist Jerry Provence (of Carrollton) was traveling northbound on North Loop 288 (approaching McKinney Street intersection) when a driver heading southbound on Loop 288 attempted to turn left across northbound lanes of traffic onto McKinney.
The two vehicles collided in the intersection, and Provence was pronounced dead at the scene of the crash. The driver of the car was reportedly uninjured.
Police say that based on witness interviews, both drivers had green lights at the time. But it's important to note from a liability perspective that if both lights were green, vehicles turning left at this intersection are required to yield to opposing traffic. Police have reviewed camera footage of the crash taken from another driver's car, but have not said whether they believe either driver was speeding.
Unfortunately, these type of failure-to-yield accidents occur far too frequently in Texas. More than half of all fatal motorcycle accidents involved at least one other vehicle, and a staggering 42 percent of these collisions were caused by vehicles failing to yield when making unprotected left turns.
While there's a very good chance the victim's family has a valid negligence-based civil claim or lawsuit against the other driver, at this time police have not yet indicated whether or not criminal charges will be pursued.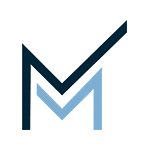 Montgomery Law is a Dallas-based personal injury law firm focused on getting clients the justice and compensation they deserve.
Call us toll-free at 1-833-720-6090 to discuss your case today for no cost.