A 2-year-old child was killed in a car wreck Thursday,
after a driver slammed into the rear of their vehicle.
A two-year-old boy has died and three others have been hospitalized following a two-vehicle accident on Interstate 20 in east Texas, about two miles west of Longview.
Police responded to the scene of the accident at around 1:05 a.m. early Thursday morning. Troopers say a 2014 Dodge Ram had violently struck the rear of a 2006 Dodge Charger, resulting in injuries to the four occupants.
According to reports, a Fort Bliss army solider and his family were legally stopped on the shoulder of I-20 in Kilgore when the driver of an eastbound 2014 Dodge Ram "failed to drive in a single lane" and struck the family's Dodge Charger from behind. The impact pushed the car into the concrete barrier on the south side of the roadway, causing it to spin miltiple times before coming to a rest in the eastbound lanes of the highway.
The driver of the Charger, identified as 29-year-old Willie Mack Cooper, was transported to Christus Good Shepherd Hospital in Longview where he was treated and released. 25-year-old passenger Beatrice Avila was also taken to Christus Good Shepherd Hospital in Longview where she was treated and released. The couple's two-year-old boy was life flighted from the scene to LSU Medical Center Shreveport in critical condition. The couple's nine-month-old girl was transported to Christus Good Shepherd in Longview before being life-flighted to LSU Medical Center in Shreveport. While the 9-month-old is now in stable condition, the hospital was unable to save the life of the couple's 2-year-old child. The male driver who caused the fatal car accident was reportedly uninjured.
According to police, the victims' car was legally parked on the shoulder with its hazard lights on. All occupants were reportedly wearing seat belts or were strapped into car seats at the time of the crash.
Police have not yet indicated whether or not the at-fault driver will face criminal charges, but the investigation is still ongoing.
If you would like to help, a GoFundMe campaign has been set up for the family here.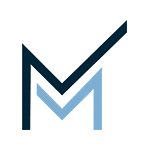 Montgomery Law is a Dallas-based personal injury law firm focused on getting clients the justice and compensation they deserve.
Call us toll-free at 1-833-720-6090 to discuss your case today for no cost.