One teen has died and four others were hospitalized
after being involved in an accident near Kimball HS.
Image Credit: WFAA
---
Police say 16-year-old Kimball High School student Daisy Torres has died and four others were injured after a rollover accident in Dallas on Wednesday morning.
Shortly before 8:45 a.m., Dallas Fire-Rescue responded to the scene of a two-vehicle crash near the intersection of South Westmoreland Road and West Illinois Avenue in west Oak Cliff.
According to police, a gray Nissan Xterra SUV was headed northbound on Westmoreland when it was clipped by a westbound blue Ford Focus near Hansboro Avenue. As a result of the collision, the Nissan spun out of control into the southbound lanes of Westmoreland before striking a metal pole.
Police say the SUV rolled over as a result of the crash, ejecting and killing the right rear seat passenger (identified as 16-year-old Daisy Gabriela Torres) and injuring three others in the Xterra. The three injured teens (all students at Dallas ISD's Kimball High School) were rushed to the hospital for treatment of serious injuries.
According to police, a 16-year-old female riding in the front seat suffered a broken ankle, a 15-year-old male in the backseat suffered head injuries, and another teenage girl riding in the rear middle seat suffered a broken leg. The 16-year-old driver of the SUV was reportedly uninjured, as was the 19-year-old driver of the Ford Focus.
Police have not yet said what led to this fatal accident, but believe speed to be a factor. The accident remains under investigation at this time, and we will update this story as more information is released.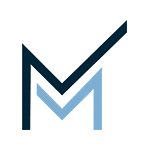 Montgomery Law is a Dallas-based personal injury law firm focused on getting clients the justice and compensation they deserve.
Call us toll-free at 1-833-720-6090 to discuss your case today for no cost.