Have you been injured in a Dallas rollover accident?
Call Montgomery Law today for a free consultation.
Rollover accidents can lead to serious injuries and even fatalities—and may be related to the design of the vehicle itself. To discuss your case and how we can help on a no-win no-fee basis, call us today at 1-833-720-6090 for a free consultation.
Texas sees a ridiculously-high number of serious car accidents each year. In 2017, at least 254,853 Texans were injured in motor vehicle accidents and another 3,721 were killed. While the Texas Department of Transportation (TxDOT) does not collect specific data on rollover accidents, the National Highway Traffic Safety Administration (NHTSA) says that rollovers have a higher fatality rate than other types of crashes.
While it may be true that rollover accidents make up only a small percentage of the total number of motor vehicle collisions in any given year, they result in a disproportionate number of fatalities. In fact, only about two percent of all car accidents involve a vehicle flipping over, yet they make up nearly 35 percent of all fatal auto accidents.
Filing a personal injury claim and recovering compensation after a rollover accident is not a simple task, as insurance companies often downplay the severity of your injuries and look to place blame elsewhere. It's not uncommon for the insurance company to blame the wreck on a manufacturer defect and deny your entire claim.
By hiring a skilled lawyer with experience in rollover crashes to handle your claim, each aspect of your case will be thoroughly investigated to determine who may be at fault or share liability (e.g., a negligent driver, the city or town responsible for maintaining a road, and/or even the vehicle's manufacturer). Best of all, we handle all auto accident cases on a contingency agreement.
At Montgomery Law, our attorneys understand the complexities associated with rollover car accidents. We work with our clients to help them achieve the best possible results, and we never charge a fee unless (and until) we recover money for you. Contact our law firm today at 214-720-6090 (local) or 1-833-720-6090 (toll-free) for a free consultation.
Causes of Rollover Car Accidents
As previously mentioned, rollover accidents are often more-complicated than other types of car crashes. There are a number of issues that can lead to a vehicle rolling over in an accident, including poor vehicle design.
Per NHTSA data, the vast majority of single-vehicle rollover accidents occur when a vehicle leaves the roadway and slides sideways, digging its tires into soft soil or otherwise striking an object such as a curb or a guardrail. Single-vehicle rollovers are also somewhat common in top-heavy vehicles (such as an SUV or pickup truck), especially vehicles manufactured before the year 2000.
According to NHTSA, nearly 75 percent of fatal rollover crashes occurred on roads with a posted speed limit of 55 miles per hour or higher. Similarly, most fatal rollover crashes occur on rural roads with higher speed limits. NHTSA also reports that nearly half of all fatal rollover crashes involved alcohol.
Crashworthiness and Product Liability Law
Because the majority (85 percent) of rollovers occur in single-vehicle accidents, many victims are left wondering how they will pay for their medical expenses, property damages, and other losses. While each case is different, there are some situations where victims of rollover crashes may be able to pursue a product liability claim against the manufacturer of their vehicle.
It's easy to see that certain types of vehicles are more likely to be involved in rollover accidents, such as SUVs, vans, and trucks. It also makes sense that blowouts caused by incorrectly-rated or defective tires have been associated with an increased risk of rollover accidents.
Additionally, the vehicle's construction may have resulted in more serious injuries than you otherwise would have received. The federal government has strict standards for the roof crush resistance of passenger vehicles to better protect drivers and their passengers. However, not all vehicles currently on the road meet these crashworthiness standards.
If you were involved in a rollover accident and believe your vehicle failed to adequately protect you from serious injury, our attorneys can help investigate your claims and pursue damages at no out of pocket cost to you.
The Benefits of a Hiring an Attorney
After a car accident, particularly one where you were seriously injured or lost a loved one, you are likely overwhelmed with pain, medical bills, and the prospect of not being able to return to work or resume your normal activities. The thought of pursuing a legal claim may be daunting, but it shouldn't be. You have every right to seek compensation, and we're here to make the process much easier on you.
Working with an experienced lawyer can give you peace of mind in knowing that your case will be thoroughly investigated and all potential avenues of recovery will be explored. While you focus on recovering from your injuries, your attorney will work to negotiate with the insurance company or take your case to trial so that you get the best possible outcome.
If you've been injured in a rollover crash, Montgomery Law is here for you. Our attorneys will advocate for you through each step of the process, working diligently to get you the compensation that you deserve. We offer free consultations, and never charge a fee unless we recover money for you. To learn more, send us an email 24 hours a day, or call us at 214-720-6090 (local) or 1-833-720-6090 (toll-free).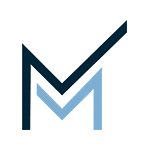 Montgomery Law is a Dallas-based personal injury law firm focused on getting clients the justice and compensation they deserve.
Call us toll-free at 1-833-720-6090 to discuss your case today for no cost.