17-year-old girl killed, her parents seriously injured
after driver crosses into oncoming lanes of traffic.
Image Credit: KTBS
---
According to reports, officers with the Texarkana PD were called to the scene of a car accident on Interstate 369/Jarvis Parkway, just north of Westlawn Drive at 5:12 p.m. Wednesday afternoon.
Investigators say the fatal accident occurred after the driver of a green 2016 Dodge Ram pickup truck, identified as 30-year-old Jacob Baker, hydroplaned while traveling southbound on Interstate 369 and crossed the median into oncoming lanes of traffic. As a result, Baker's vehicle struck a white 2011 Hyundai Sonata headed northbound, driven by 47-year-old Russell Comer (of Nash).
The force of the collision caused the victim's Hyundai to spin around and hit another northbound vehicle, a black 2013 Hyundai Santa Fe, driven by 29-year-old Symone Tucker (of Texarkana).
A passenger in the back seat of the Sonata, identified as 17-year-old Virginia Comer (also of Nash), was pronounced dead at the scene of the crash. Her parents, Russell Comer and his wife, 43-year-old Tonya Comer, were taken to CHRISTUS St. Michael Health System for treatment of serious injuries. Baker and Tucker were also transported to CHRISTUS St. Michael for treatment of non-life-threatening injuries.
According to police, all occupants were wearing seat belts at the time of the crash. No charges have been filed at this point, and the wrong-way accident remains under investigation.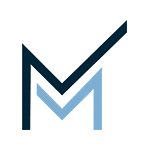 Montgomery Law is a Dallas-based personal injury law firm focused on getting clients the justice and compensation they deserve.
Call us toll-free at 1-833-720-6090 to discuss your case today for no cost.