Texas leads the nation in wrong-way driving accidents.
If you've been hurt in a wreck, call us at 1-833-720-6090.
Wrong-way accidents are often unavoidable, and tend to result in catastrophic injuries or wrongful death. If you or a loved one has been hit by a wrong-way driver in Dallas, our attorneys are here to ensure that you and your family obtain the justice and compensation you deserve.
If you've been driving long enough, chances are that you've encountered a motorist traveling on the wrong side of the road or going the wrong direction down a one-way street. Seeing a car or truck headed straight for you can be a terrifying experience, and unfortunately Texas sees more wrong-way accidents than any other state.
What we find particularly shocking is that, according to an NTSB study, more than 60 percent (possibly as many as three-quarters) of all wrong-way collisions are caused by drivers impaired by alcohol. In fact, research shows that about 80 percent of all wrong-way accidents occur between the hours of 10:00 p.m. and 6:00 a.m. After 2:00 a.m. (when bars close in Texas), the number of wrong-way crashes nearly doubles.
At Montgomery Law, we pride ourselves on helping car accident victims and their families fight for the justice they deserve. We understand the hardships you're facing right now, and we're happy to answer any questions you may have, by email or phone, for no cost. In fact, we can begin working on your case today on a no-win no-fee basis.
Insurance Claims & Recovering Compensation
If you or a loved one suffered serious injuries in an accident caused by a wrong-way driver, you deserve to be compensated. Not only do you deserve to be compensated for your property damages, medical expenses, and lost wages, but also for pain and suffering, disfigurement, chronic pain or disability, expected future expenses, and more.
In Texas, drivers are only required to carry insurance with liability limits of $30,000/$60,000. This means that in many cases, the at-fault driver's insurance policy will only cover (at most) $30,000 toward a victim's personal injury or wrongful death claim. If there are multiple victims, the driver's policy will cover up to $60,000 with no single claimant being able to recover more than $30,000.
Luckily, many drivers in Texas carry uninsured/underinsured (UM/UIM) coverage on their own auto insurance policies, which can absolutely be used in cases where the at-fault driver's policy limits are insufficient to cover the total amount of your damages. For example, if the at-fault party had a $30,000 policy and you have $100,000 in damages, your attorney can seek the remaining $70,000 through an accompanying UIM claim.
The burden is on you to prove your damages, however, and the insurance company will scrutinize your claim with a fine-tooth comb. They will assert that your injuries are not as serious as you allege, and that your care and medical expenses are unreasonable or not related to the accident in question. Without someone working on your behalf to counter these frivolous allegations, the insurance company will never offer you anything close to the actual value of your claim.
Common Causes of Wrong-Way Accidents in Dallas
There are several factors common to wrong-way accidents in Dallas, but the truth is that just about every single wrong-way crash is caused by negligence. Motorists have a duty of care to drive their vehicle carefully and responsibly. When they fail in this regard and someone is injured or killed as a result, they open themselves up to a personal injury or wrongful death lawsuit.
According to the NTSB, drunk driving is the primary cause of wrong-way collisions. While impaired, your judgment is flawed and your perception/reaction time is slowed. You are also more likely to fall asleep or simply pass out. On average, 60 percent of drivers involved in wrong way accidents had a reported blood alcohol concentration level of 0.15% or above—nearly double the legal limit of 0.08%.
Another possible factor is the lack of signage warning motorists that they're approaching a highway traffic from the wrong direction. Studies by TxDOT have shown that illuminating and/or lowering the wrong-way signs on highway off-ramps greatly increases the chances that they'll be seen, but Texas has been hesitant to approve such safety measures (usually due to cost).
Trust Your Case to Montgomery Law
We've helped countless people just like you following a serious auto accident, and are here to help you throughout the entire process. Because we work on contingency instead of charging an hourly rate, you can trust that we'll hit the ground running and will be focused on getting you the maximum amount of compensation in the shortest amount of time.
If you've ever been through the personal injury claims process before, you likely already understand the value of an having an attorney on your side. Few injury claims are settled promptly and reasonably without the benefit of legal representation, and studies have repeatedly shown that represented claimants, on average, obtain far more compensation than those who attempt to handle their own claims.
If you have questions, call Montgomery Law today at 214-720-6090 (local) or 1-833-720-6090 (toll-free). We're also available by email 24 hours a day, and invite you to contact us for a free consultation.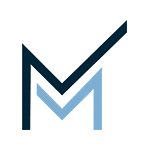 Montgomery Law is a Dallas-based personal injury law firm focused on getting clients the justice and compensation they deserve.
Call us toll-free at 1-833-720-6090 to discuss your case today for no cost.