Two security guards arrested & charged with murder
after firing 22 shots at vehicle attempting to leave.
Just before 3:00 a.m. on New Year's Day, Dallas police were called to the scene of a fatal shooting in a parking lot outside of XTC Cabaret on Stemmons Freeway near Empire Central Road.
When police arrived, they found the victim inside a white pickup truck suffering from multiple gunshot wounds. The victim, 34-year-old Jason Hill, was unfortunately pronounced dead at the scene. According to police, the man was shot by two armed security guards who were working at the men's club that night.
The two security guards involved, who police say fired more than 20 shots into the victim's vehicle from close range, were arrested at the scene. Those men, 27-year-old Eric Hansen and 25-year-old Daterrious Haggard, have both been charged with murder and were booked into the Dallas County Jail—each with bond set at $100,000.
The entire event was captured on security cameras, as well as at least one cell phone video recorded by a bystander. Security footage shows several people fighting in the parking lot before one person appears to be thrown to the ground and punched several times. Shortly after, two of the individuals involved in the fight get into a nearby white pickup truck and attempt to leave. At the same time, a woman and several security guards gather around the truck in an attempt to stop the driver from fleeing. One woman can be heard in the video shouting "Don't let them leave!"
The vehicle begins to pull out very slowly, stopping several times, as security guards draw their weapons and attempt to open the driver's door. As the truck begins to move forward, several shots are fired into the vehicle at close range.
According to an arrest-warrant affidavit, security guard Eric Hansen says he opened fire when he was hit by the front bumper of the pickup truck. Daterrious Haggard also began firing shots at this time, and according to investigators, both continued firing into the vehicle even after they were no longer in danger of being struck by the truck.
Jalen Bell, a military veteran who says he was assaulted by security guards at XTC last May, says he feels for the victim. "Their process for vetting the security guards has to change. If it doesn't, we'll wait another six months and you'll be hearing something else in the news," says Bell.
As a wrongful death attorney who's handled cases involving negligent security before, I'm sickened by the actions of these two security officers. While employing security at a venue like this is obviously important to keep patrons safe, it is not a task that can be taken lightly. It's not okay for security guards to shoot an individual to prevent them from leaving, and they're fortunate that no additional patrons were injured or killed due to their negligence.
While nothing can undo the pain and loss that the victim's family is going through at this time, our hope is that justice is served (both criminally and civilly), and that clubs like XTC use this as an opportunity to re-evaluate their security measures.
According to the Dallas Morning News, six individuals have filed lawsuits in Dallas County alleging that guards at XTC Cabaret Dallas caused them injury, either by assaulting them or creating dangerous situations in the club. At least seven additional people have sued over attacks by guards at other Texas locations owned by RCI Hospitality Holdings (the company that owns the club).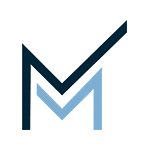 Montgomery Law is a Dallas-based personal injury law firm focused on getting clients the justice and compensation they deserve.
Call us toll-free at 1-833-720-6090 to discuss your case today for no cost.