Mineral Wells Man Killed in Truck Accident on FM 1669,
caused by unsecured equipment on passing 18-wheeler.
Image Credit: Cara Campbell / The Lufkin Daily News
---
According to a release by the Texas Department of Public Safety, 38-year-old Jeremy Johnson was killed Wednesday in an accident involving a pickup truck and an 18-wheeler.
The Angelina County Sheriff's Office and Lufkin Fire Department responded to the scene of a two-vehicle accident on FM 1669, about five miles north of Huntington, shortly after 6:20 p.m. Wednesday evening.
A preliminary crash investigation indicates that the driver of a 1995 Peterbilt semi-trailer was traveling north on FM 1669, when a piece of unsecured oil field equipment swung out from the trailer and into the southbound lane of traffic. This piece of equipment then collided with the front of an oncoming 2019 Chevrolet Silverado driven by Jeremy Johnson of Mineral Wells.
Tragically, Johnson was pronounced dead at the scene by Angelina County JP Pat Grimes Grubbs. The driver of the 18-wheeler, 41-year-old Jonathon Keller, was reportedly uninjured in the crash.
In my line of work, I've actually seen more of these types of accidents than one might expect. In fact, we have a whole page on this site discussing accidents caused by unsecured truck equipment.
All drivers (especially trucking companies and their drivers) have a legal responsibility to properly secure their cargo. While violators may only face a $500 fine for such infractions in Texas, they face substantial civil liability should someone be injured or wrongfully killed due to their negligence.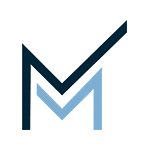 Montgomery Law is a Dallas-based personal injury law firm focused on getting clients the justice and compensation they deserve.
Call us toll-free at 1-833-720-6090 to discuss your case today for no cost.