Injured in an accident caused by an object in the road?
Let our attorneys help recover the money you deserve.
Road debris caused by objects falling from vehicles is a huge concern in Texas, causing nearly 400 car wrecks in the Lone Star State on an annual basis. Insurance companies are often unhelpful in these situations, but our law firm may be able to assist you.
According to a study by AAA, objects in the road contribute to over 50,000 car accidents every year. On average, these types of accidents cause more than 9,800 injuries and 125 wrongful deaths annually in the US. In 2017, there were at least 73 reported crashes caused by unsecured loads in Dallas County alone!
Nearly two-thirds of all road debris accidents were caused by items falling from a vehicle, and nearly 37 percent of said accidents were the result of drivers swerving to avoid hitting an object in the road. The problem is that, in most cases, it can be very difficult to identify and prove who was responsible for failing to secure their load.
Unfortunately, even if you do know who was responsible, the insurance company is not going to make the claims process easy on you. At Montgomery Law, our job is to handle the insurance company and claims process for you. We will do everything in our power to investigate your claims, build your case, deal with the insurance company, and secure the compensation you deserve.
The bottom line is that these cases are often very complex, and without an attorney looking out for your best interests, the insurance company will often refuse to investigate and may even put the blame on you for "failing to keep a proper lookout."
If you or a loved one has been injured due to an accident caused by unsecured cargo or an object in the road, the team at Montgomery Law is here to help you. Our Dallas attorneys have considerable experience with these types of accidents, and we never charge a fee unless we win your case. Call us today at 214-720-6090 (local) or 1-833-720-6090 (toll-free) for a free consultation.
Types of Accidents Caused by Unsecured Cargo
There are many factors that can contribute to these types of accidents. For example, unsecured cargo can:
Fall from a truck moving at high speed and strike other vehicles.
Fall from a vehicle and become a dangerous road hazard.
Cause other vehicles to swerve suddenly to avoid a collision.
Cause a truck to become imbalanced, resulting in erratic movements or a rollover accident.
Although all drivers (including trucking companies and their employees) have a legal responsibility to properly secure their cargo, in reality this does not always happen. While there are criminal penalties for failing to properly secure a load, these types of citations are usually only pursued in the result of a serious accident.
Determining Who Was Responsible
Injuries from unsecured cargo and/or road debris are oftentimes caused by negligence. Negligence forms the foundation of legal responsibility and liability when it comes to your claim. If your attorney can prove that the defendant failed to exercise reasonable care to secure the cargo, then both the driver and his/her company (if applicable) may be held financially liable for your resulting damages.
These types of cases can be difficult to pursue because the responsible party may be unknown. In some cases, identifiable marks on the object may provide a clue but these situations are quite rare. In some cases, if the accident occurred in areas with highway traffic cameras, your attorney can subpoena the footage to help identify the responsible party.
If the person responsible for causing the accident is truly unknown, you may have to file an uninsured motorist claim through your own policy; however, many insurance companies will deny such claims because of the lack of physical contact with another motor vehicle. In fact, the Texas Supreme Court held that bodily injury benefits are only permissible if you are struck by the whole vehicle.
Because each car accident is unique, a thorough investigation is crucial to establishing the facts of the case. These types of comprehensive investigations are quite technical, but diligence will not only strengthen your damages claim but will also help your attorney negotiate (or secure at trial) the best outcome for you.
As a general rule, you are usually entitled to recover compensation for all of your related losses, including any medical expenses, future medical care, time away from work, property damage, as well as compensation for your pain and suffering.
Dangers of Unsecured Cargo Accidents
There are far too many stories illustrating the danger of unsecured cargo. In 2006, Matthew Reif was killed in a car accident when a small piece of scrap metal flew from the truck in front of him, smashed through his windshield, and impaled his heart.
In 2004, 24-year-old Maria Federici was seriously injured when a piece of particle board crashed through her windshield, crushed her face and nearly decapitated her. Thankfully, Maria survived; however, she suffered serious eye injuries, has had multiple surgeries, and has had to learn how to swallow and talk again.
In 2013, former Dallas Mayor Ron Kirk was injured in an unsecured cargo accident involving a ladder and now bears a scar as a permanent reminder.
In fact, there have been more than 200,000 accidents in the US attributed to road debris between 2011 and 2014—resulting in more than 500 fatalities and nearly 40,000 personal injuries.
In 2012, a study by the U.S. Government Accountability Office (GAO) found that more injuries and deaths occurred in states with fewer laws in place addressing unsecured cargo. In Maria Federici's case (mentioned above), the loose particle board was considered to be merely a littering offense. The victim's mother, Robin Abel, has since been tirelessly working to get legislation passed criminalizing those who fail to properly secure their cargo.
While "Maria's Law" (which penalizes drivers who cause substantial bodily harm with an unsecured load with up to one year in jail and a fine of up to $5,000) has been adopted in Abel's home state of Washington, individuals in Texas found in violation only face a fine of up to $500. Abel has since been traveling across the country to reach as many people as she can, including lawmakers in Texas.
"I challenge you to bring up the subject with anyone, any time and see if someone in the group doesn't have a story that starts with, 'One time I was following a pickup truck and …'" she said. "It almost happens to everybody."
At Montgomery Law, we help people recover the money they deserve following an injury accident. It's all we do, and we have a track record of success helping people just like you. If you've been injured in an accident caused by an unsecured truck load or debris on the road, call us for a free consultation.
By hiring us to handle your claim, our attorneys can obtain evidence necessary to your case, negotiate on your behalf, and if necessary, help the jury understand the seriousness and scope of your injuries. While you may be tempted to try and handle your own injury claim, understand that the deck is heavily stacked against you. In order to ensure that you receive the justice and compensation you deserve, it's highly advisable that you at least discuss your case with an attorney so that you understand your options.
At Montgomery Law, we're available 24 hours a day to answer your questions by phone or email. Our highly experienced attorneys have years of experience investigating car accidents and recovering compensation for victims, and we strive to provide effective legal representation for all of our clients. The best part is that we work exclusively on a no-win, no-fee basis. To discuss your case with us today, call us at 214-720-6090 (local) or 1-833-720-6090 (toll-free).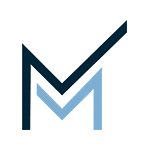 Montgomery Law is a Dallas-based personal injury law firm focused on getting clients the justice and compensation they deserve.
Call us toll-free at 1-833-720-6090 to discuss your case today for no cost.