Frisco police investigating an auto-bicycle accident
which left a 35-year-old cyclist in critical condition.
According to the Frisco Police Department, a McKinney man is in critical condition after his bicycle was struck by a vehicle in Frisco early Saturday morning.
We're sad to report that the victim in this crash, Joseph Orzo, was taken off life support and passed away Wednesday morning (June 27, 2018) due to injuries sustained in the crash.
Police responded to the scene of a car-vs-bicycle accident in the 10100 block of Independence Parkway, which occurred at around 5:00 a.m. Saturday morning. The victim has been identified as 35-year-old Joseph Orzo (of McKinney).
According to accident investigators, Orzo was traveling southbound on Independence Pkwy when he was struck from behind by a vehicle traveling in the same direction. The driver of the vehicle did stop at the scene of the crash, and is cooperating with police.
The victim was reportedly wearing a helmet, but unfortunately suffered severe head injuries as a result of the crash. Orzo was transported to a local hospital where he remains in critical condition.
No charges have been filed at this time, but police say the cause and circumstances surround the crash are still under investigation. Anyone with information on this accident is asked to call the Frisco Police Department at (972) 292-6010.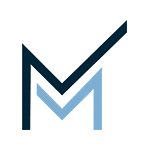 Montgomery Law is a Dallas-based personal injury law firm focused on getting clients the justice and compensation they deserve.
Call us toll-free at 1-833-720-6090 to discuss your case today for no cost.