One man was killed in a two-vehicle accident on SH-37
after his pickup was struck from behind by a minivan.
On Tuesday November 14th, DPS troopers responded to a two-vehicle crash on Texas State Highway 37, about 2.1 miles south of Quitman in Wood County.
According to preliminary reports, 64-year-old Laurence Dale Banks (of Quitman) was driving a 1996 Dodge Ram pickup truck southbound on Highway 37 when he stopped to turn left onto a private drive at around 3:30 p.m. As Banks was waiting to turn, his vehicle was struck from behind by a 1999 Plymouth Voyager minivan driven by 19-year-old Dawson Emory Sims (also of Quitman). As a result of the collision, both vehicles traveled off the road and came to a rest in the west ditch.
Laurence Banks was transported via air ambulance to UT Health-Tyler hospital in critical condition, where he was later pronounced deceased by Judge James Cowart. The preliminary report does not indicate whether or not Sims was injured or transported.
Investigators believe the fatal crash was caused by Sims' failure to control his speed, and note that the accident remains under investigation.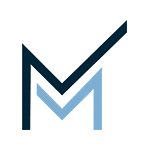 Montgomery Law is a Dallas-based personal injury law firm focused on getting clients the justice and compensation they deserve.
Call us toll-free at 1-833-720-6090 to discuss your case today for no cost.