A pedestrian using the crosswalk was killed on Friday
after she was struck by a garbage truck in Oak Cliff.
On Friday afternoon at around 1:20 p.m., police responded to the scene of a fatal auto-pedestrian accident at the intersection of Zang Blvd and Jefferson Blvd in north Oak Cliff.
According to reports, the driver of a Waste Connections garbage truck heading eastbound on W. Jefferson Boulevard made a right turn onto southbound Zang Boulevard and struck a pedestrian in the crosswalk. The victim, 52-year-old Lilia Soto, was pronounced dead at the scene.
Many of those who work in the neighborhood spoke to FOX 4 and said they knew Soto because she was often in the area selling items from a catalog. They say she leaves behind children and a husband.
Police obtained several eyewitness accounts, including one who was walking behind Soto when she was hit. According to witnesses, Soto was in the crosswalk and had the right of way when the dump truck turned and ran her over. The truck driver stopped and stayed at scene to talk to police, but those who spoke to FOX 4 say that drivers not yielding the right of way to pedestrians is a common problem in the area.
Dallas Police say the case will be referred to a grand jury to determine whether or not the driver will face a charge of criminally negligent homicide. Police gave no timeline on a grand jury hearing, and the fatal accident is still under investigation.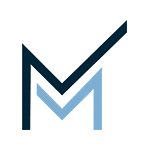 Montgomery Law is a Dallas-based personal injury law firm focused on getting clients the justice and compensation they deserve.
Call us toll-free at 1-833-720-6090 to discuss your case today for no cost.