28-year-old man killed in accident near Refugio, Texas
when his pickup was struck by a jackknifed 18-wheeler.
Image Credit: Tim Delaney / Advance Guard Press
---
One man is dead following an accident with an 18-wheeler truck on State Highway 202 Wednesday near Refugio, Texas.
According to Texas Department of Public Safety Sgt. Nathan Brandley, 28-year-old Lyndon Dean (of Victoria) was traveling eastbound on TX-202, nine miles west of Refugio, when his 2015 Chevy pickup was struck head-on by an out-of-control 18-wheeler just before 12:00 p.m. "Because of wet weather, the [tractor trailer] jackknifed and slid down into the road," said Brandley.
Lyndon Dean, the driver of the pickup, was unfortunately pronounced dead at the scene by a Justice of the Peace. The 42-year-old driver of the semi-truck was transported by air ambulance (Halo-Flight) to Christus Spohn Hospital Shoreline in Corpus Christi for treatment.
This fatal truck accident is still under investigation, and we will update this story as more information is released.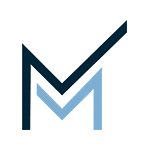 Montgomery Law is a Dallas-based personal injury law firm focused on getting clients the justice and compensation they deserve.
Call us toll-free at 1-833-720-6090 to discuss your case today for no cost.