A 57-year-old driver was tragically killed on Tuesday,
after colliding with a large suspension spring on US-75.
According to police, 57-year-old Paul Hoa Chau (of Plano) was killed in a car accident Tuesday afternoon after his vehicle collided with a suspension spring from a large commercial truck.
Police were called to the scene of an accident on northbound U.S. 75 (between 15th Street and Park Boulevard) at around 2:15 p.m. on Tuesday. Responding officers reportedly found a white 2015 Toyota Camry in the grass median between the highway and service road. 57-year-old Paul Hoa Chau, who was located inside the vehicle, was transported to an area hospital where he later died.
Investigators believe that a suspension (leaf) spring from a "large commercial vehicle" initially struck the hood of the Camry before crashing through the windshield and striking the victim. Witnesses reported that the Camry then struck a concrete divider, crossed four lanes of traffic, and came to a rest in the grassy median.
Unfortunately, police have not yet identified what vehicle the spring came from, nor if any other vehicles may have been involved.
Objects in the road contribute to over 50,000 car accidents every year. The problem is that, in most cases, it can be very difficult to identify and locate the responsible party. I have to imagine that there were several highway traffic cameras operating along US-75 at the time, and I hope this footage helps to identify the commercial vehicle involved.
Police are asking anyone who may have information about this crash to call the Plano Police Department's Traffic Unit at 972-208-8055.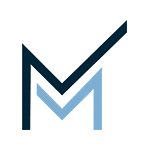 Montgomery Law is a Dallas-based personal injury law firm focused on getting clients the justice and compensation they deserve.
Call us toll-free at 1-833-720-6090 to discuss your case today for no cost.