Image Credit: Fort Worth Star-Telegram
---
Three people have been injured, one critically, after an exterior scaffolding and construction elevator collapsed in downtown Fort Worth at around 12:30 p.m. on Wednesday.
The accident occurred on West 2nd Street between Throckmorton St. and Houston St.—a busy pedestrian area directly behind the Worthington Renaissance Hotel.
According to authorities and eyewitness accounts, workers were resurfacing the brick exterior of the building when a construction elevator and a portion of the scaffolding suddenly came crashing down. "It almost looked like when it fell, it almost looked like a slinky coming down. You know what I mean? It just kinda curved like that? And then there was a big cloud of smoke that came out when it all hit the ground," said witness Justin Rhodes. Pictures and video from after the collapse show bricks and debris scattered along the sidewalk below.
The Fort Worth Fire Department confirms that one of the victims, a female pedestrian walking underneath the scaffolding along West 2nd Street, was struck by debris and transported to a hospital in critical condition. Two workers were reportedly injured as well, both of whom were treated and released at the scene.
Video of the scene taken by eyewitnesses immediately after the accident showed a construction worker clinging to a ledge of the building six stories up. Luckily, he was tethered to a safety harness that likely saved his life. The man (with the assistance of another worker) was eventually able to pull himself to the roof without injury.
The building undergoing renovation is called Sundance West; a luxury apartment complex owned by Sundance Square Management, which has recently been vacant. City permits indicate that the construction company doing work at the building was Whiting-Turner. According to NBC 5, the person who answered the phone at the company's Plano office declined to comment before hanging up.
Federal investigators from the Occupational Health and Safety Administration (OSHA) were already on the scene Monday afternoon, and say an investigation is underway. It's obvious that there are plenty of questions still unanswered, but our hope is that a full and complete investigation reveals exactly what led to this frightening (and nearly fatal) accident.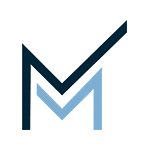 Montgomery Law is a Dallas-based personal injury law firm focused on getting clients the justice and compensation they deserve.
Call us toll-free at 1-833-720-6090 to discuss your case today for no cost.