Have you been seriously hurt in a scaffold accident?
Our Dallas attorneys can help you with your claim.
Scaffolding is an essential component to many construction projects and allows workers to reach greater heights. Unfortunately, scaffolding accidents remain one of the leading causes of injuries and deaths in the construction industry.
Scaffolding is a temporary support system comprised of metal pipes and platforms to provide firm footing for workers. Much like other construction equipment, OSHA provides standards to regulate scaffolding (and its uses) to ensure that workers are safe. If an accident occurs because an employer or supervisor fails to properly install, use, or inspect their equipment—or fails to provide personal protective equipment—they open themselves up to liability.
Despite extensive OSHA regulation and oversight, scaffolding accidents continue to occur on almost a daily basis. In fact, OSHA reports that more than 70% of all scaffolding accidents are the direct result of failing to follow OSHA regulations.
Scaffolding injuries are often catastrophic and may lead to permanent disability or wrongful death. The most common types of injuries include broken bones, internal injuries, crush injuries and/or amputations, spinal injuries and paralysis, impalement, TBI, and nerve damage.
If you or someone you love has been in a scaffolding accident, contact the personal injury attorneys at Montgomery Law for a free consultation. Our job is to ensure that you receive the medical treatment you require, as well as the compensation you deserve. All cases are handled on a no-win no-fee basis, and we're available 24 hours to answer your questions at 214-720-6090 (local) or 1-833-720-6090 (toll-free).
If an employer fails to protect his/her workers, thus resulting in an injury or wrongful death, the victims (or their families) may be entitled to compensation for any damages incurred. In many cases this is done through workers' compensation, however many Texas employers—especially those in the construction industry—do not subscribe to Texas' state-run workers' comp program.
The legal options available to those hurt on the construction site are dependent upon several key factors, including the existence of WC coverage, the extent of the damages suffered, and whether or not a third party may share in liability. If the negligence of someone other than an employer or co-worker led to you becoming injured (e.g., a structural defect), then you may have an additional product liability claim against the equipment manufacturer and/or supplier.
Causes of Scaffolding Accidents
Scaffold-related accidents result in more than 4,500 injuries and 60 deaths every year in the United States. According to the Bureau of Labor Statistics (BLS), 72 percent of these injuries were attributed to either to the planking or support giving way, a slip and fall, or a falling object.
There are many contributing factors to scaffolding accidents, including (but not limited to) the following:
Improper installation

Lack of railings or fall protection

Faulty or inadequate anchoring

Defective materials or workmanship

Absence of personal protective equipment
Slippery, oily, or uneven surfaces

Falling objects

Inadequate safety training

Inadequate supervision

Ladder or equipment failure
As with any personal injury or wrongful death case, the value of your potential claim is heavily reliant on the extent of your overall damages. When it comes to a personal injury case, your economic damages generally include your medical expenses, lost wages, and lost future earnings (if applicable). Additionally, you're likely owed compensation for non-economic damages such as pain and suffering, disfigurement, and mental anguish.
For those who've lost a loved one in a scaffolding accident, family members are also generally permitted to seek compensation for other related losses, including funeral expenses, loss of familial income, loss of consortium and companionship, and more.
We understand the financial strain and uncertainty that an accident like this can cause, which is why Montgomery Law handles all cases on a no-win no-fee basis. Even if you're unsure about how you want to proceed, there's no harm in at least learning how an attorney may be able to help.
Let Us Handle the Hard Work
We know that people are often conflicted when it comes to pursuing a work injury claim, but it's important to understand that your call with us is entirely confidential. We're happy to explain what you can expect moving forward and how we can help, and you're under no obligation to make a decision regarding your case until you're ready to do so.
If you've been in a scaffolding accident and have questions about your case, call Montgomery Law for a free consultation at 214-720-6090 (local) or 1-833-720-6090 (toll-free) today.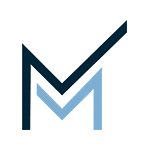 Montgomery Law is a Dallas-based personal injury law firm focused on getting clients the justice and compensation they deserve.
Call us toll-free at 1-833-720-6090 to discuss your case today for no cost.