A 6-year-old girl has died, and two others were injured
after their vehicle was rear-ended Monday afternoon.
Image Credit: Palestine Herald-Press
---
A 6-year-old girl was killed in a two-vehicle accident in Parker County, Texas on Monday afternoon. Police were called to the accident scene on Farm to Market Road 51 at Stonebridge Court (just north of Weatherford) shortly before 4 p.m.
According to Texas DPS Sgt. Ricky Hunter, a preliminary investigation indicates that a Toyota Corolla—traveling south on FM 51—had slowed to a stop to allow northbound traffic to pass before making a left turn onto Stonebridge Ct. As the driver was waiting to safely turn, the driver of a southbound 2017 Dodge Ram pickup truck—which was towing a flatbed trailer—"failed to control its speed" and struck the rear of the Toyota.
The driver of the Toyota, 43-year-old Angela Quintana Correra (of Weatherford), and an unidentified 12-year-old female passenger were taken to Fort Worth area hospitals with undisclosed injuries. A second child passenger, 6-year-old Sylvia "Marissa" Ponce (also of Weatherford), was tragically pronounced dead at the scene of the crash. The driver of the pickup truck, 67-year-old Randall Burcham (of Megargel), was reportedly uninjured.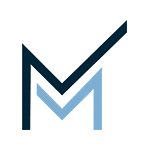 Montgomery Law is a Dallas-based personal injury law firm focused on getting clients the justice and compensation they deserve.
Call us toll-free at 1-833-720-6090 to discuss your case today for no cost.