Police investigating cause of fatal accident, after

Arlington motorcyclist killed in collision with SUV.
Image Credit: NBCDFW
---
According to reports, one man has died following an accident involving an SUV and a motorcycle Sunday evening in Arlington, Texas.
At around 5:35 p.m. on November 4th, Police responded to the scene of an accident at the intersection of New York Avenue and Highbank Drive in Arlington, Texas. When they arrived, they found 23-year-old motorcyclist Tirrell Bailey (of Arlington) suffering from life-threatening injuries.
Police say Tirrell Bailey was riding a motorcycle southbound on New York Avenue, approaching the intersection of Highbank Drive, when he collided with a white SUV making a left turn across Highbank. According to reports, the driver of the SUV had been heading northbound on New York Ave prior to the collision.
Bailey was transported to Medical City Arlington Hospital, but was pronounced deceased shortly after 6:00 p.m. A passenger in the SUV also was taken to a hospital for treatment of non-life-threatening injuries.
Police said that the driver of the SUV is cooperating with investigators, but the accident remains under investigation.
It goes without saying that a full investigation needs to be conducted in order to determine what caused this fatal motorcycle crash, and I hope investigators are paying extra attention to the traffic light. This particular intersection allows protected left turns via a solid green arrow, as well as an unprotected left turns via a solid green light.
It's also important to note that this intersection appears to be equipped with red light cameras. If the victim in this accident ran a red light, the cameras would have been triggered resulting in video evidence available to investigators. If both drivers had a solid green light, then the SUV turning into the path of the victim would likely be the proximate cause of the crash. There's no word on whether or not police believe speed to be a factor, but we will update this story as more information is released.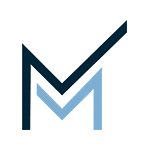 Montgomery Law is a Dallas-based personal injury law firm focused on getting clients the justice and compensation they deserve.
Call us toll-free at 1-833-720-6090 to discuss your case today for no cost.