Two killed, one injured in a head-on accident in Irving
caused by wrong-way driver on Texas State Highway 183.
Image Credit: NBC 5
---
Two people were killed and another was injured early Monday morning after a wrong-way driver caused an accident in the 3400 block of Texas State Highway 183 (just east of Belt Line Road).
According to police, several witnesses called 911 at around 3:00 a.m. to report a vehicle traveling the wrong way in the westbound lanes of TX-183 (W Airport Fwy) in Irving. However, before police were able to respond, the wrong-way driver had already collided head-on with another vehicle about a mile east of State Highway 161.
Police say that the driver of a silver SUV, identified as 40-year-old Sydney Leigh Dew (of Santa Ana, CA), was traveling eastbound in the westbound lanes of Texas 183 when she crashed head-on into a silver Chevrolet Corvette near Belt Line Road, driven by 38-year-old Tyrone Wilson (of Bedford).
Both drivers were killed in the crash, and a passenger in Wilson's Corvette was transported to Parkland Memorial Hospital with "unspecified leg injuries" that were not believed to be life threatening.
Wilson's family told NBC 5 that they hoped the state would put more safeguards in place along highways to try and prevent future wrong-way accidents from occurring. "You're never prepared to have a conversation with your kids about their father not coming home," said Wilson's wife Savannah.
Irving police are still trying to determine exactly what events led to the crash, and whether or not Dew was under the influence of drugs or alcohol. The accident remains under investigation.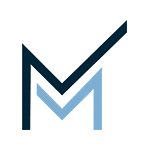 Montgomery Law is a Dallas-based personal injury law firm focused on getting clients the justice and compensation they deserve.
Call us toll-free at 1-833-720-6090 to discuss your case today for no cost.