A utility worker was struck & killed by a pickup truck,
after an accident on FM 429 sent the vehicle airborne.
Texas DPS troopers responded to the scene of an accident on Farm-to-Market 429, about a mile outside of Terrell, at 11:45 a.m. Tuesday morning in Kaufman County.
According to Texas DPS Staff Sgt. Kyle Bradford, a preliminary investigation indicates that the driver of a black pickup truck—traveling southbound on FM 429—left the roadway for unknown reasons and hit a parked Honda Civic. The pickup truck then skidded into a culvert and went airborne, hitting a utility services worker before overturning and coming to a rest the roadway.
The utility services worker, identified as 34-year-old Ulises Chavez (of Grand Saline), was pronounced dead at the scene. Chavez worked for J&L Utility Service Company, which had been contracted to perform work along FM 429 at the time of the fatal accident. The driver of the pickup truck suffered non-life-threatening injuries, while the driver of the Honda Civic was reportedly uninjured.
Officials say they are continuing to investigate the circumstances of the crash. While the victim's family likely has a strong civil claim against the driver involved, police have not indicated whether or not they plan to pursue criminal charges.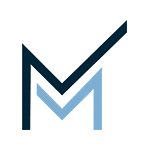 Montgomery Law is a Dallas-based personal injury law firm focused on getting clients the justice and compensation they deserve.
Call us toll-free at 1-833-720-6090 to discuss your case today for no cost.