Montgomery Law files lawsuit against city of Ft Worth
on behalf of widow who lost her husband in accident.
Image Credit: Star-Telegram
---
After seven accidents in one month, city officials decided to do away with the flashing yellow arrow signals that had been recently installed at one particular Fort Worth intersection. Unfortunately, it took the death of an innocent man for them to do so.
On Friday evening, April 21st, 2017, 43-year-old Luis Talamantes and his wife, 39-year-old Kelly Talamantes, were struck by a 17-year-old driver who failed to yield right of way at the intersection of North Beach Street and Heritage Trace Parkway in Fort Worth, Texas.
Luis and Kelly Talamantes were proceeding through the intersection on a green light when another driver turned left at a flashing yellow arrow into the path of their motorcycle. Luis was pronounced dead at the scene, and Kelly was rushed to the hospital after being thrown into a brick wall 400 feet away. She endured multiple surgeries and lost a leg, but miraculously survived.
Luis Talamantes was a former football coach for the Keller Youth Association, and admired Kelly's generous spirit. "He was my best friend. He was my soul mate," Kelly says. She's now back home raising the couple's two children alone, and with limited mobility.
Ongoing Problems at This Particular Intersection
From January to the end of April 2017, there had been at least 14 reported auto accidents at the intersection of Beach Street and Heritage Trace Parkway. Seven of these accidents occurred in the month of April alone, just after the permissive flashing yellow lights were installed.
Residents had been concerned about safety, as had area council member Cary Moon. Moon said that line of sight issues due to the double turn lanes could have been a factor. When turning left in this particular situation, it can be difficult to see oncoming traffic behind vehicles stopped to turn left on the opposite side of the intersection.
"We would have drivers interviewed after accidents and they would tell us, 'I knew I had a yellow and to yield, but I thought I could make it," according to Moon. "And we have at least three to four different types of signalization and signage on left turn lanes." Fort Worth has 880 signalized intersections, and residents are concerned that there's no consistency from one block to the next. "It just wasn't working. It wasn't safe," said Moon.
"All I remember is waking up in the hospital five days later in extreme pain." "But there is no doubt for me. It had no signage or anything. Just blinking yellow." —Kelly Talamantes,
After Talamantes' motorcycle accident (and two additional accidents within the same week), residents were given the opportunity to voice their concerns. The following Friday, officials responded by adding a "left turn yield on flashing" sign (as seen in the picture above). By the end of the night, officials had disabled the flashing (passive) turn signal entirely, opting for a "protective" turn signal where drivers may only turn left on a solid green arrow.
Montgomery Law Hired to Represent Talamantes Family
Kelly Talamantes has since retained the services of Montgomery Law to help pursue compensation for her and her children related to her husband's wrongful death, as well as her catastrophic injuries and resulting disability.
Following an investigation, our Dallas law firm has decided to pursue claims against not only the driver whose negligence proximately caused this fatal motorcycle accident, but also against the City of Fort Worth for their liability concerning the implementation of unsafe traffic control devices at this particular location.
While Talamantes is comforted by the fact that the city has now made badly-needed safety changes to this dangerous intersection, as she says, "It's just a shame that it took a death for them to change it."
Kelly credits her helmet with ultimately saving her life that night. She has since shared her story on social media, urging motorcyclists to always wear their helmet and for parents to talk to their children about safe driving.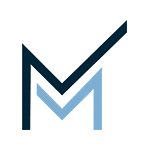 Montgomery Law is a Dallas-based personal injury law firm focused on getting clients the justice and compensation they deserve.
Call us toll-free at 1-833-720-6090 to discuss your case today for no cost.