What If My Airbags Didn't Deploy After an Accident?
Car airbag systems are designed to inflate only when necessary, and certain types of motor vehicle collisions (e.g., being struck from the rear) may not trigger the airbag sensors at all. On the other hand, when airbags fail to deploy as designed (or deploy incorrectly), you may have a claim against both the other driver and the maker of the airbag.
In any serious car accident where an airbag fails to deploy, it's important to conduct an independent investigation to determine exactly what went wrong. The police are only concerned with looking at criminal liability, but a product liability lawyer can investigate the airbags and EDR data, consult with experts in the industry, and help seek compensation.
Car accident claims involving defective airbags can be complex. In scenarios where a properly-working airbag would have reduced the severity of a victim's injuries, filing a claim with the car insurance company is only the first step in the process. You (or realistically, your attorney) must also look at the chain of liability in order to determine whether or not you have a product liability claim against the airbag company, the auto manufacturer, the body shop, or even the seller/dealership.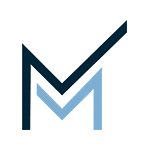 Montgomery Law is a Dallas-based personal injury law firm focused on getting clients the justice and compensation they deserve.
Call us toll-free at 1-833-720-6090 to discuss your case today for no cost.