What Is Personal Injury Protection (PIP)?
Personal Injury Protection (PIP) is an extension of auto insurance coverage which is meant to provide anywhere from $2,500 to $10,000 in compensation to pay for medical bills, lost wages, and similar expenses following a car accident injury.
Personal injury protection coverage is purchased through your own insurance company, and PIP claims are considered to be no-fault (i.e., it doesn't matter who caused the crash).
Many states (including Texas) require that PIP coverage be offered on all auto insurance policies by default, although policyholders may decline said coverage in writing.
While your main car accident injury claim may take several months to resolve with the other driver's insurance company, a personal injury protection claim can provide you with up to $10,000 in compensation relatively quickly. Best of all, PIP claims are not subject to subrogation, meaning that they will not affect your future accident injury settlement.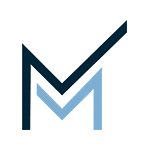 Montgomery Law is a Dallas-based personal injury law firm focused on getting clients the justice and compensation they deserve.
Call us toll-free at 1-833-720-6090 to discuss your case today for no cost.