How Much Is the Typical Car Accident Case Worth?
Car accidents range in severity. Because of this, it's not really feasible to assign a value to any accident claim without a full understanding of the victim's injuries and related damages.
While property-damage-only claims are relatively straight-forward with little wiggle room, the value of a car accident injury claim could range anywhere from $500 to $5,000,000.
Higher medical bills and related expenses generally do correlate to higher payouts, but the truth is that many types of damages (e.g., pain and suffering, disfigurement, disability, etc.) are subjective in nature and will be heavily disputed by the insurance company.
The burden is on you to prove the value of your case. While the insurance adjuster's job is to find ways to lower the value of your claim, your attorney's job is to protect your interests, prove your damages, and back up your official demand with a well-drafted lawsuit.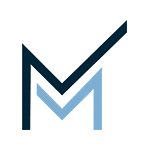 Montgomery Law is a Dallas-based personal injury law firm focused on getting clients the justice and compensation they deserve.
Call us toll-free at 1-833-720-6090 to discuss your case today for no cost.