Can I Fire My Current Attorney and Hire Someone Else?
Yes, you have every right to fire your personal injury attorney for any reason, and at any time (as long as you're not close to a settlement). If you are thinking of firing your current lawyer and hiring us, though, we strongly recommend that you first attempt to address your concerns directly with your current attorney.
If you're still unhappy or feel as if your concerns are not being taken seriously, you're always free to seek a second opinion from another law firm. If you've made the decision to fire your current lawyer, you can formally do so by sending an email and/or certified letter to the law firm stating that you're terminating their services immediately, and that you would like a copy of your case files.
Before making any decisions though, it's important that you speak with your current lawyer and look over your existing contract. If the law firm had spent any considerable amount of time working on your case up until this point, they will likely place a lien against the case in order to recover reasonable fees and expenses when the case eventually settles. The good news is that this actually has no negative effect on the amount of money you'll eventually receive, as any fees owed to your previous lawyer will generally come from your new attorney's fee portion.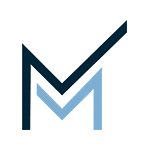 Montgomery Law is a Dallas-based personal injury law firm focused on getting clients the justice and compensation they deserve.
Call us toll-free at 1-833-720-6090 to discuss your case today for no cost.