How Long Do I Have to File a Car Accident Lawsuit?
Technically, you have until your state's statute of limitations runs to file a car accident lawsuit, although it's always in your best interests to pursue a claim as soon as possible.
Texas employs a strict two-year statute of limitations on all personal injury claims, which begins running the day of your accident. For victims under the age of 18, this two-year statute technically begins running on their 18th birthday.
Insurance companies know that if they can intentionally delay your case beyond this 2-year statute without you filing a lawsuit, they're completely off the hook. If you do not already have an attorney and your claim remains unresolved six months out from the statute of limitations, it's strongly recommended that you consult with a lawyer as soon as possible.
Failure to file a lawsuit with the court prior to this two-year statute effectively relieves the insurance company of any and all liability related to the crash—even if the insurance adjuster has already accepted responsibility and promised you compensation.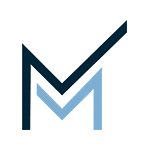 Montgomery Law is a Dallas-based personal injury law firm focused on getting clients the justice and compensation they deserve.
Call us toll-free at 1-833-720-6090 to discuss your case today for no cost.