Texas allows victims just two years to file a personal injury or wrongful death claim, with some exceptions.
As a general rule, all personal injury and wrongful death claims in Texas must be filed within two years of when the incident occurred. While you may technically have some time to file your claim, its always best to consult with an attorney as soon as possible.
In the legal world, the statute of limitations is an important concept. These laws essentially set the maximum time after an event within which a lawsuit may be filed. The idea behind putting a time limit on someone's ability to file a claim or lawsuit is that cases should be brought when memories are fresh and evidence is available. Unfortunately, insurance companies also know that if they can delay your claim beyond this time, they're completely off the hook.
While statutes of limitations vary in length from state to state, Texas employs a two year limit on all personal injury and wrongful death claims (see Texas' Civil Practice and Remedies Code § 16.003). This means that if you were injured in a car accident, slip and fall, or any other type of scenario, your claim must be brought within two years from the day the event occurred. Once a lawsuit is filed though, the case does not need to be resolved within any specific time period.
In some unique situations, the statute of limitations may begin to accrue on a later date. If the victim only developed symptoms much later down the line (such as in the case of a drug injury or gossypiboma), it can be argued by your attorney that the statute of limitations should only begin accruing from the date the victim became aware (or should have become aware) of the injury or cause of a loved one's wrongful death.
Once the statute of limitations has run, the courts no longer have jurisdiction over such claims. This means that even if you file a claim with the insurance company in time, once that date passes, they will immediately deny your claim. If you attempt to file a lawsuit after the statute expires, your case will more than likely be thrown out unless your attorney can successfully show grounds for the statute to be tolled (suspended).
Regardless of these limits, the truth is that as time passes, it will become more and more difficult to prove your case. Memories fade over time, evidence disappears, and without an attorney on your side looking out for your best interests, the insurance company will use every trick in the book to avoid paying you the money you're owed.
Even if you're not ready to make a decision this early on, we urge you to at least speak with a Dallas personal injury attorney about what you can expect moving forward, as well as how best to protect your interests. The team at Montgomery Law is available 24 hours a day, and we're happy to discuss your claim by email, phone, or in person for no cost whatsoever.
Exceptions to the Statute of Limitations
As mentioned above, there are some exceptions to this two-year statute of limitations when it comes to some types of personal injury or wrongful death cases—some of which give you more time to file a lawsuit, and some which actually reduce the amount of time that you have to make a claim.
First, if the victim is considered to be "under a legal disability" at the time of the injury, the statute of limitations does not begin to run until he or she is no longer disabled. Generally speaking, a person is considered to be under a legal disability if they are under the age of 18 or are of "unsound mind." For example, if a 15 year old is injured in a truck accident, the statute of limitations will not begin to run until he or she turns 18, effectively giving them until the age of 20 to file a lawsuit. The caveat to this is that any medical expenses paid by the parent(s) of the child are considered part of the parent's claim—meaning the parent(s) have only two-years to bring a claim.
Second, if the defendant (the person at fault) is not in the state of Texas or is purposely hiding, then the statute of limitations may be paused or extended. For example, if you are in a car accident with an active duty military member, and he or she is then deployed overseas, the statute of limitations will effectively be on hold until the service member returns to Texas or can otherwise be served.
Third, if you have been injured due to the negligence of a government entity or where a government employee was at fault, your claim may fall under the Texas Tort Claims Act. In order to bring a claim against a governmental entity (which enjoys sovereign immunity from these types of claims by default), you must follow several steps, including providing written notice of the claim within six months—although some cities and counties have further reduced this "notice requirement" window to as low as 45 days from the incident. It's also worth noting that with these types of claims, the statute is not tolled when the victim is a minor.
When it comes to wrongful death claims, the rules can get a bit confusing. While the two-year statute still applies to all wrongful death claims, beneficiaries technically only have three (3) calendar months to file a claim before the right to pursue a lawsuit is left solely to the executor of the estate. Additionally, there is only a one (1) year statute of limitations on survival action claims in Texas.
Make Sure Your Rights Are Protected
If you suspect that the statute of limitations is nearing expiration with regard to your personal injury or wrongful death claim, we urge you to speak to an attorney as soon as possible. It's vital that you or your attorney files a petition with the court before the statute expires, and this is not always a simple process. The more time your attorney has to prepare your case, the better your chances are of success.
In many cases, your attorney will spend months negotiating with the other party's insurance company, and will likely only file suit if negotiations hit an impasse or the statute of limitations is approaching. Not only will hiring an attorney take the weight off your shoulders, but they will advocate on your behalf and ensure that your interests are protected throughout the entire process.
If you're apprehensive about hiring an attorney to handle your claim, understand that at Montgomery Law, we exclusively work on a no-win no-fee basis. We only get paid if and when you do—giving us an incentive to work even harder to make sure that you get the money you deserve.
To schedule a free consultation, contact the Dallas personal injury lawyers at Montgomery Law today by email, or call us at 214-720-6090 (local) or 1-833-720-6090 (toll-free).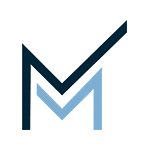 Montgomery Law is a Dallas-based personal injury law firm focused on getting clients the justice and compensation they deserve.
Call us toll-free at 1-833-720-6090 to discuss your case today for no cost.