What makes someone's death a "wrongful" death in TX?
What legal options are available to the victim's family?
The wrongful death of a loved one can affect a family in more ways than one. While it's ultimately up to the authorities to determine whether or not criminal charges will be pursued, the family of the victim has every right to pursue a separate wrongful death civil claim or lawsuit.
This article will discuss how the State of Texas defines a wrongful death, what legal options are available to the victim's family, how long you have to file a claim, as well as what kinds of compensation Texas juries typically award in wrongful death lawsuits.
Chapter 71 of the Texas Civil Practice and Remedies Code (AKA the "Texas Wrongful Death Statute" or "Texas Wrongful Death Act") states that if the wrongful act, negligence, or carelessness of one party causes the death of another, the victim's beneficiaries may bring a wrongful death action against the responsible party.
Contrary to popular belief, a wrongful death claim seeks to recover compensation for what you personally lost as a result of your loved one's death. With most wrongful death claims, however, the family is also permitted to file an accompanying survival action claim on the victim's behalf. A survival action can be thought of as the victim's personal injury claim which they would have been entitled to bring had they survived. Under Texas law, this claim does not disappear simply because the victim died.
Our goal at Montgomery Law is to help victims and their families recover what they're owed, as well as to hold individuals and corporations accountable for their negligent actions. We have considerable experience handling wrongful death cases in Dallas, and we understand the devastation that results from such a loss.
The attorneys at Montgomery Law are available 24 hours a day to answer your questions, and invite you to call us at 214-720-6090 (local) or 1-833-720-6090 (toll-free) for a free consultation.
Elements of a "Wrongful Death"
In order to successfully bring a wrongful death cause of action against the liable party, you must be able to satisfy several elements of your case.
First, the plaintiff (the person bringing the lawsuit) must be a statutory beneficiary (i.e., spouse, parent, or child) of the decedent. The beneficiaries of the decedent may file wrongful death claims individually, or together as a group.
Additionally, you must be able to prove "by a preponderance of the evidence" that the defendant's act or negligence was the proximate cause of the victim's wrongful death. Since Texas adheres to the modified comparative fault rule, the other party must be considered mostly responsible for for the victim's death in order for the claim to succeed. If a jury determines that the victim was over 50 percent responsible for his or her own death, no compensation will be awarded.
Finally, the plaintiff must be able to prove that they've suffered significant damages as a result of their loved one's death. These damages are often economical (financial) in nature, but can include a wide variety of non-economic damages as well.
Damages in a Wrongful Death Case
A wrongful death lawsuit seeks to compensate the decedent's surviving family members for 100 percent of their related damages (losses). There are three main categories of damages in a wrongful death case: economic compensatory damages, non-economic compensatory damages, and punitive (exemplary) damages.
Economic damages generally include quantifiable pecuniary losses such as medical bills, funeral costs, lost earning capacity, and even the lost prospect of inheritance.
Non-economic damages generally include non-pecuniary damages associated with the traumatic and emotional consequences of coping with a loved one's wrongful death. This can include damages like loss of love, loss of companionship, loss of support, loss of services, loss of society and comfort, mental anguish, pain and suffering, and more.
In some cases, survivors may be entitled to receive punitive (exemplary) damages. Punitive damages are rarely awarded unless the wrongful death is caused by gross negligence or a willfully culpable, malicious, or otherwise outrageous act or omission. In other words, punitive damages are for truly offensive and appalling behavior and are meant to additionally penalize a defendant and to send a message that such behavior is intolerable.
Time Limits to File a Claim
Texas's statute of limitations requires that a wrongful death lawsuit be filed within two years of the victim's death, but it's highly recommended that you speak to an attorney as soon as possible about your family's options.
What many people don't realize is that beneficiaries really only have three months from the date of the death to file a claim. After three months have passed, the only person who can bring a wrongful death claim is the executor of the decedent's estate.
Let Us Help Your Family Seek the Justice You Deserve
We understand that you have a lot going on right now, but know that our law firm is here to look out for your family's best interests. The sooner you contact us, the sooner we can begin looking into the facts of your case, collecting evidence, and building your case.
Even if you're not looking to hire a lawyer right now, it is extremely important to talk to an experienced wrongful death attorney who can explain all of the various nuances and complexities surrounding a wrongful death. Our attorneys are happy to help explain your rights and what challenges you may face moving forward for no cost.
We work exclusively on a no-win no-fee basis, and invite you reach out to us for a free consultation at 214-720-6090 (local) or 1-833-720-6090 (toll-free).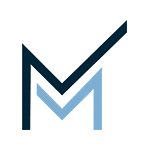 Montgomery Law is a Dallas-based personal injury law firm focused on getting clients the justice and compensation they deserve.
Call us toll-free at 1-833-720-6090 to discuss your case today for no cost.