1 dead, 3 injured in head-on accident near Reklaw, TX
after driver attempts to pass in a "no-passing" zone.
Police were called to the scene of a fatal accident in Cherokee County on Thursday afternoon after two vehicles on U.S. Highway 84 were involved in a head-on collision.
According to the Department of Public Safety, the accident occurred at around 1:30 p.m., and about four miles west of Reklaw, Texas.
Preliminary crash reports show that the driver of a 2015 Ford F-150 was traveling eastbound on US-84 when he attempted to pass another vehicle on the two-lane highway while in a "no passing" zone. Shortly after moving into the oncoming lane of traffic, his vehicle collided head-on with a 2013 Hyundai Velostar traveling westbound.
The driver of the Hyundai, 46-year-old Bridget Stinson, of Rusk, was tragically pronounced dead at the scene of the wrong-way crash. Stinson's vehicle was also carrying two passengers; 18-year-old Lindsey Fannin (also of Rusk), and a two-year-old child.
Lindsey Fannin and the driver of the F-150 pickup truck were taken to UT-Health East Texas in Tyler for treatment of unspecified injuries, and the child was transported to Children's Medical Center of Dallas. No additional information has been released at this time.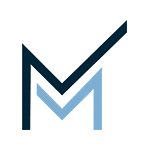 Montgomery Law is a Dallas-based personal injury law firm focused on getting clients the justice and compensation they deserve.
Call us toll-free at 1-833-720-6090 to discuss your case today for no cost.