After a car-vs-bicycle accident left one man deceased,
police are searching for the driver who fled the scene.
Grand Prairie police are currently looking for two women who they said fled the scene of a deadly hit-and-run accident early Sunday morning.
We're happy to report that the suspect in this case, 39-year-old Kallie Wright, is now in custody. She was identified on Tuesday (07/18/2018) after police seized her vehicle, and turned herself in later that night. Wright has been charged with a second-degree felony for causing an accident involving death, and is being held at the Grand Prairie Police Detention Center with bail set at $175,000.
Police discovered the body of 42-year-old Cedar Hill resident Calvin John Middleton at around 6:00 a.m. after responding to the scene of an apparent hit and run car-vs-bicycle accident at S. Belt Line Road and the eastbound Interstate 20 frontage road.
According to reports, Middleton was riding on Beltline Road, crossing under I-20, when he was struck from behind by a vehicle. Grand Prairie police released surveillance video captured near the scene of the accident which shows the suspect's vehicle driving northbound on Belt Line Road immediately after the collision. Police believe the suspect vehicle to be a dark-colored (possibly gray) 4 door Chevrolet Malibu. Police say the vehicle has damage to the passenger side headlight area.
Surveillance footage shows that the suspect's vehicle was initially being followed by a truck with a white light-bar on it, before turning left into a 7-11 parking lot and returning to the scene. Witnesses say the driver briefly got out of the car to ask if Middleton was dead, before her and her passenger fled the scene. The driver and passenger were described as black women in their late 20's, with the driver wearing a pink shirt, khaki shorts, and pink tennis shoes.
Middleton's family says he took up cycling a few years ago for fun, and that the sport had become Calvin's passion. "He took care on every ride." said his brother Shon. "He had on reflectors, lights on his bike, pretty much everything they said to be safe, he followed those rules." Desperate for justice, his family is asking the driver to do the right thing and turn herself in.
According to police, Middleton was wearing full protective gear and traveling legally on the road at the time of the crash.
Grand Prairie police spokesman Eric Hansen says that they're hoping the suspect vehicle will be recognized by someone, and urges anyone with information about the crash to call Grand Prairie police at 972-237-8906 or Crime Stoppers at 972-988-TIPS. Tips also can be submitted at GPCrimeStoppers.org.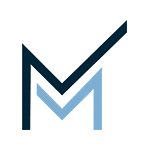 Montgomery Law is a Dallas-based personal injury law firm focused on getting clients the justice and compensation they deserve.
Call us toll-free at 1-833-720-6090 to discuss your case today for no cost.