Police still searching for accused hit and run driver
after 11-year-old boy killed in auto-pedestrian crash.
Following a fatal hit and run accident on Highway 271 in Tyler on Sunday, police have identified and charged 21-year-old Josue Alejandro Prado Ramirez (of Athens) with the second-degree felony of accident involving death.
At 8:02 a.m. on June 17th, 2018, Tyler Police responded to the 9800 block of U.S. Highway 271 North after the body of a young boy was discovered lying in the highway median.
Investigators determined that the deceased child, identified as 11-year-old Damarion Williams (of Smith County), had been struck by a vehicle which had since fled the scene. Thanks to the help of a witness, police located the suspect vehicle in Athens, Texas, but have yet to locate the driver.
Police have identified the hit and run suspect as 21-year-old Josue Alejandro Prado Ramirez, and found probable cause to secure a felony arrest warrant. Judge Jack Skeen issued the warrant for Ramirez, with a bond set at $250,000.
It's unthinkable that someone could flee the scene of a fatal car accident—especially one involving a small child. Our thoughts and prayers are with the victim's family at this time, and we hope that police are able to locate the suspect as soon as possible. If anyone has information that could help in the investigation, we ask that you contact the Tyler Police Department at 903-531-1000.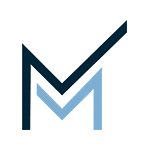 Montgomery Law is a Dallas-based personal injury law firm focused on getting clients the justice and compensation they deserve.
Call us toll-free at 1-833-720-6090 to discuss your case today for no cost.