Were you hurt in a Dallas-area hit & run car accident?
Call us today at 1-833-720-6090 for a free consultation.
Being involved in a serious car crash is one thing, but what do you do if the other driver flees the scene of the accident? Insight and advice from a Dallas car accident attorney.
In an ideal world, everyone would be accountable for their actions and would take responsibility after causing an accident. Unfortunately, that's not always the case here in Dallas-Fort Worth. In fact, statistics have shown that fatal hit-and-run accidents in DFW have gone up an astounding 85 percent since 2012.
A car accident is referred to as a "hit and run" when the driver who caused the crash fails to stop and render aid and/or fails to provide his or her insurance information before leaving the scene.
Not only is this illegal, it also deprives the other driver(s) from having the information necessary to file an insurance claim in order to recover compensation. Without the other driver's information, an injured victim's only options are either to identify the at-fault driver (e.g., via witness statements, traffic camera footage, etc.), or to file an uninsured motorist (UM) claim with their own insurance company.
At Montgomery Law, our job is to look out for your best interests and handle all of the heavy lifting in regard to your accident claim. If you've been hurt in a Dallas-area hit and run, call us for a free consultation today at 214-720-6090 (local) or 1-833-720-6090 (toll-free). We can investigate the facts of your case for no charge, and our law firm works on a strict no-win no-fee basis.
Collect Evidence & Get Your Facts In Order
There are many steps involved in filing a proper claim after a hit-and-run, but the most important thing to do right now is collect evidence and document everything you can. If you were seriously injured and/or cannot gather this information, it's important that you speak to an attorney as soon as possible.
We understand that getting into an accident (let alone a hit-and-run) can cause your brain to go in 1,500 different directions, but taking the time to gather all important details is crucial to a successful claim. If at all possible, take photos of the accident scene, gather contact information from any potential witnesses, and request police come to the scene to fill out an accident report.
Write out your version of events to the best of your recollection as soon as possible after the accident. Be sure to make note of the time, location, damages, and anything you think could be helpful. If police and/or EMS responded to the scene of the crash, request a copy of the officer's official crash report and make note of any discrepancies. If you're having trouble obtaining a copy, your attorney can help.
Make note of any and all related costs and/or damages. Meticulously document all related damage assessments, towing bills, medical expenses, lost wages, etc. You deserve to be compensated for 100 percent of your related losses, but it's your responsibility (or that of your attorney) to provide proof of any and all damages.
Uninsured Motorist Coverage
According to the Dallas CBS affiliate, over 70 percent of hit and run accidents in the Dallas-Fort Worth Metroplex unfortunately go unsolved. Even if police do find the driver, there's a good chance they do not have valid auto insurance. What this means is that in the majority of cases, victims are only left with one option: filing an uninsured motorist claim with their own insurance company.
Although not required, having uninsured motorist coverage on your auto insurance policy can come in handy for many reasons, and is actually quite affordable. UM coverage is offered on all insurance policies by default in Texas, and opting out requires that you decline said coverage in writing.
The bad news is that even when filing a UM claim through your own insurance company, the deck is stacked against you. Your goal is to recover compensation for 100 percent of your damages, while the insurance company's goal is to pay out as little as possible on every claim.
Luckily, the Dallas car wreck attorneys at Montgomery Law are here to help people just like you following an injury accident. By hiring us on a contingency fee agreement, we'll handle your claim from beginning to end and will never charge you a fee unless (and until) we win your case. For a free consultation, email us anytime or call us toll-free at 214-720-6090 (local) or 1-833-720-6090 (toll-free).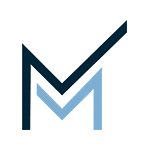 Montgomery Law is a Dallas-based personal injury law firm focused on getting clients the justice and compensation they deserve.
Call us toll-free at 1-833-720-6090 to discuss your case today for no cost.